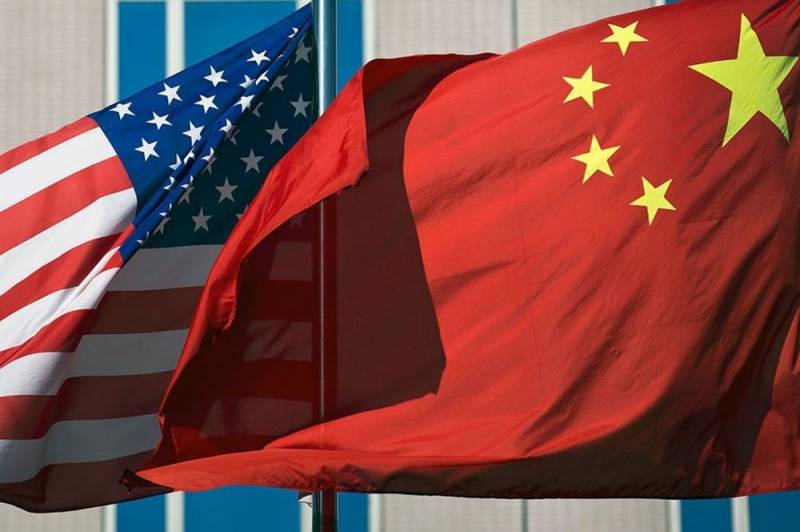 The trade war between Washington and Beijing has been going on for two years. At the end of 2017, trade between the United States and China amounted to $ 710,4 billion, including US exports - $ 187,5 billion, US imports - $ 522,9 billion, i.e. The US trade deficit amounted to $ 335,4 billion. Since then, the White House has been trying to rectify the situation by applying a variety of measures. And so, on December 13, 2019, it became known that the parties reached a certain agreement. But it's premature to talk about the complete cessation of the trade war.
The Chinese Ministry of Commerce has already officially confirmed the consensus on the first stage (phase) of a trade deal with the United States. This was announced by the deputy head of the Chinese department, Wang Shouven. At the same time, the USA undertook to abolish part of the additional duties on goods from China. And the Americans officially postponed the entry into force of additional duties. This is stated in a statement by Robert Laitheiser, the representative of the United States in trade negotiations, published in the database of the Federal Register.
In accordance with the president's direction, the US trade representative decided to change the measures taken under the 301 article (the Trade Act of 1974 - ed.) And suspends until further notice the entry of additional duties of 15% on certain goods from China planned December 15th. Additional duties were to take effect at 00:01 local time (08:01 Moscow time - ed.) December 15
- the document says.
It is noted that US President Donald Trump, in the framework of earlier agreements, agreed for an indefinite period to refuse to increase duties on Chinese goods. The termless agreement will most likely be signed by the trade representatives (trade representatives) of the USA and China, and not by the heads of state, in January 2020. At the same time, Americans expect that in the next two years, China will buy $ 200 billion more from the United States, and Washington's trade deficit will decrease significantly.
At the same time, the United States is ready to apply duties in case China violates the terms of a trade deal, another senior White House official said. He clarified that the "specific implementation mechanism" of the trade deal between Washington and Beijing will be regulated, including by secret documents. He explained the secrecy by the fact that if the markets know in advance what actions of the USA and China may provoke penalties, this could negatively affect the auction. He added that Washington expects Beijing to increase purchases of only US agricultural products by $ 40- $ 50 billion per year.
By the way, as the presenter said
economic
Advisor to the American leader Larry Cadlow, negotiations on the second stage (phase) of the trade transaction between the parties have already begun de facto.