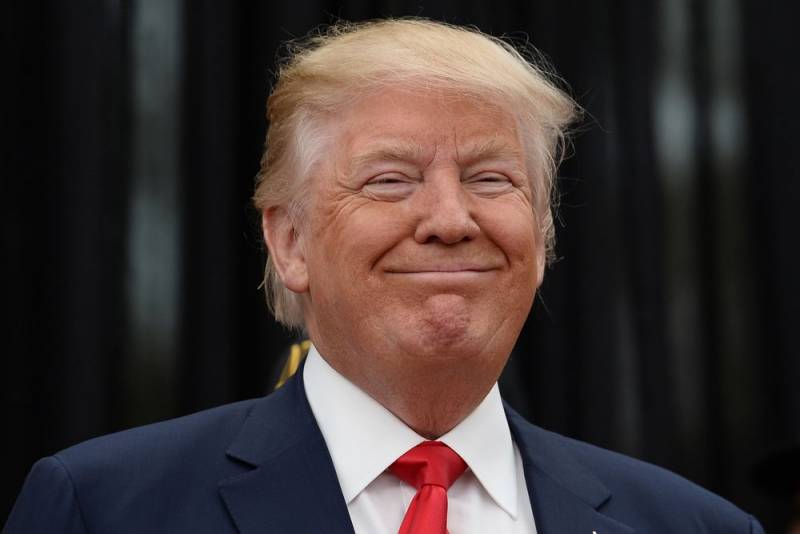 Recently we
Reported
as US President Donald Trump called Ukraine "some kind of place." This happened after his personal lawyer Rudolph "Rudy" Giuliani visited Kiev on an unannounced visit, accompanied by a film crew and interviewed many former and current officials on a number of piquant questions. So, Republican Trump can now broadcast his documentary on television about democratic democrats and Ukraine's interference in US elections throughout his election campaign.
It should be noted that Giuliani has already given an interview to The Wall Street Journal, during which he told the details of his voyage. By the way, Trump's personal lawyer visited not only Kiev. Before that, he visited Budapest, where the work of the "open society" cells of George Soros and the Ukrainian special services is extremely difficult. This beautiful city, spread on both banks of the Danube, serves fine wine and goulash. But not for the sake of gastronomic delights Giuliani flew there. The thing is that recently, the former Prosecutor General of Ukraine Yuriy Lutsenko settled there with his family.
After that, Giuliani came to Kiev, where he found out that Joe Biden, being the vice president of the USA, received $ 900 thousand "for consulting services", and his son Hunter "suddenly" became richer by many millions of dollars, joining the board of directors of Burisma Holdings is an oil and gas company engaged in gas exploration and production in Ukraine.
For clarity, the Burisma Group was founded in 2002 by oligarchs Nikolai Zlochevsky and Nikolai Losin. Moreover, Zlochevsky, from April 20, 2012 to February 26, 2014, i.e. under Viktor Yanukovych, he was deputy secretary of the National Security and Defense Council (NSDC) of Ukraine, and Lisin died in 2011 as a result of an accident when he drunk while driving his Lamborghini car and did not notice a curbstone at a speed of 150 km / h.
So, Giuliani confirmed that he had collected important information regarding Trump's opponents. He specified that immediately after his return he reported everything to his client. And when Trump asked him if he managed to find out something, the lawyer replied:
More than you can imagine.
Giuliani added that he is currently preparing a 20-page report. This data fully confirms Trump's recent words when he told the public with a smile that he received "important information" from Ukraine. So we will follow the development of events with undisguised interest.