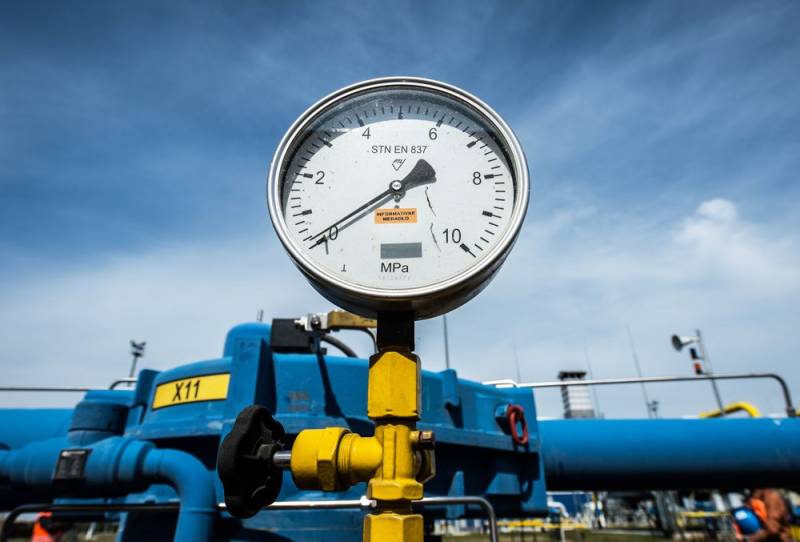 About two weeks are left before the expiration of the 10-year agreement on the transit of Russian gas to Europeans through Ukrainian territory. Shortly before this, the executive director of Naftogaz of Ukraine Yuriy Vitrenko called December 13, 2019 the deadline for concluding a contract for the long-term reservation of transit capacities of the Ukrainian gas transportation system.
And so, on December 13, 2019, Yuri Vitrenko (son of the famous Ukrainian "progressive" socialist Natalya Vitrenko) said
TASS
that the transit negotiations between Naftogaz Ukrainy and PJSC Gazprom in Vienna (Austria) were "successful". However, the parties failed to reach concrete agreements, therefore, work continues, i.e. negotiations are underway. In his opinion, the very existence of negotiations is "it is already a success."
Relatively successful. We are continuing to work. This is already a success.
- Euro-Atlantic optimist Vitrenko commented on the situation.
The top manager said that the main topic of communication was the continuation of gas transit from Russia to Europe through Ukraine since 2020. Whether it is a question of an additional agreement to an existing contract or a conversation is about a new contract, he did not specify.
It must be recalled that bilateral negotiations, i.e. without the European Union, took place on November 28, 2019 in Vienna. They were attended by the head of the Ministry of Energy of Russia Oleksandr Novak, the head of the Ministry of Energy and Environmental Protection of Ukraine Oleksiy Orzhel, the Chairman of the Management Board of PJSC Gazprom Oleksiy Miller, the heads of NAK Naftogaz Ukrainy and the Operator of the Gas Transmission System of Ukraine. They also discussed the prospects for Ukraine's direct purchase of gas from Russia and the "package solution" of judicial disputes.