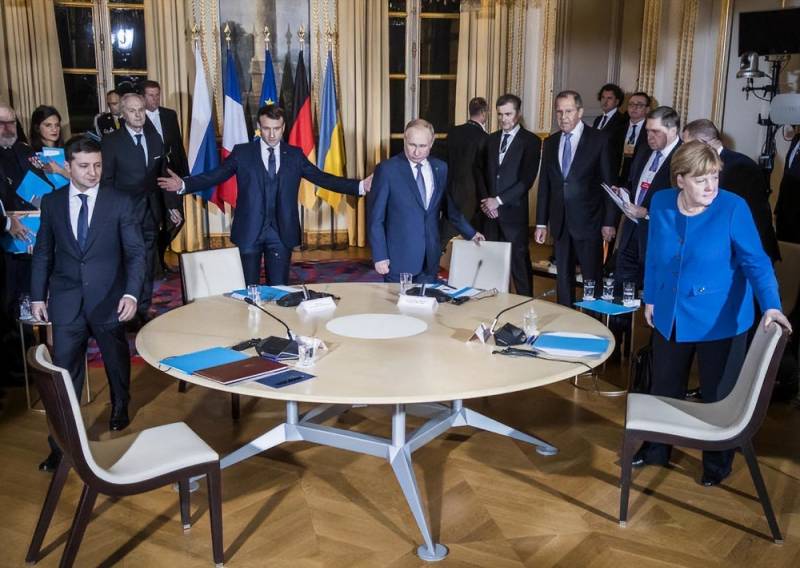 Despite the smiles and ostentatious cordiality at the last Norman Four summit, the negotiations did not go as smoothly as it might seem at first glance.
During a speech on the site of the Valdai club, Deputy Foreign Minister Andrei Rudenko said that, despite high-level conversations and attempts to change the terms of the Minsk agreements, the Russian side acted effectively and managed to defend its interests.
According to the representative of the Russian Foreign Ministry, a huge merit in this belongs to the head of state, Vladimir Putin:
For a while there were even ideas to seriously revise that document. Nevertheless, the firmness of our leader prevented all this.
The diplomat believes that the main result of the summit was confirmation by the President of Ukraine Vladimir Zelensky of the commitment to follow the Minsk agreements.
Andrei Rudenko noted that earlier the Ukrainian leader made contradictory statements regarding the conditions of the Minsk agreements, but now that the Ukrainian side has signed the final document, we can definitely say that Minsk is the basis for resolving the conflict in Ukraine.