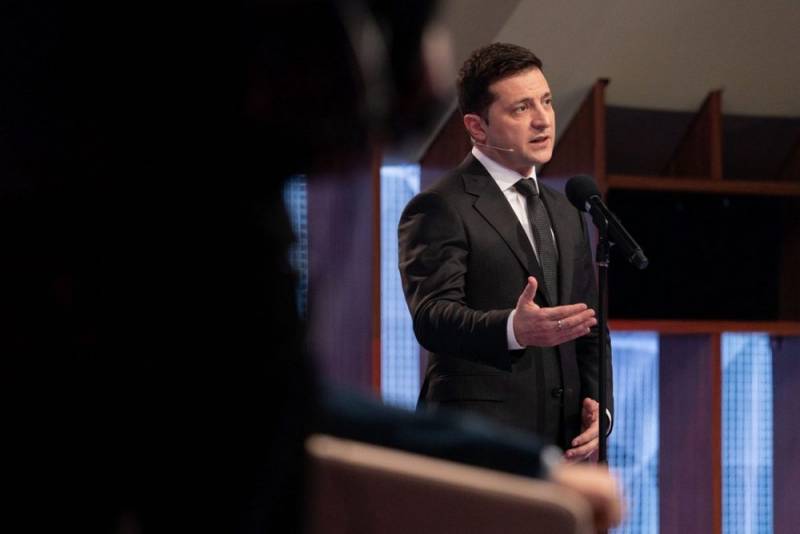 Looking at the delay with which the opponents of Vladimir Putin respond, you can only imagine how hard it is for the Russian president to achieve certain agreements.
Following the suddenly "emboldened" on the fourth day after the summit, the head of the German Foreign Ministry, Heiko Maas, about which we
wrote
earlier, Vladimir Zelensky also "hastened" to respond to the Russian leader.
On the air of the 1 + 1 TV channel, the president of Ukraine finally answered Vladimir Putin's joke about gas.
Recall that at a press conference on the outcome of the summit, the Russian president, commenting on the possibility of concluding a new transit agreement, quoted a famous nursery rhyme:
And in our apartment there is gas, but what about yours? ... And you have it, and it will be.
Then he reminded that Ukraine has the opportunity to receive gas at 25% cheaper.
All that was enough for the Ukrainian president a few days later was an unsuccessful attempt to joke in response:
And we have a gas pipeline. And that is the balance.
Given that the main profession of Zelensky is a comedian, the answer is not impressive.
The well-known TV presenter Vladimir Solovyov, who recorded on his Telegram channel, did not appreciate the humor of the President of Ukraine:
Three days I thought, thought, thought and squeezed a joke, so the presenter also couldn't play along normally.
It can be assumed that, given the rapidly approaching expiration date of the previous contract and the prospect of an aggravation of relations, the Ukrainian leader is not up to the joke.