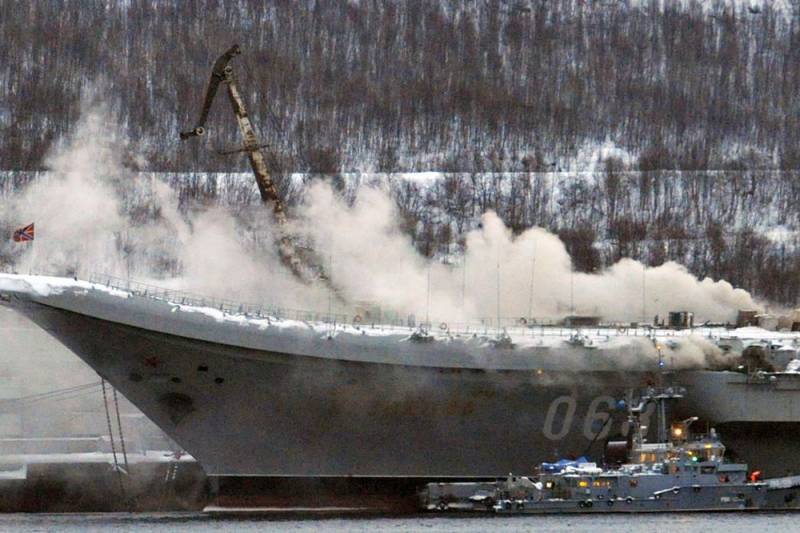 The results of the rescue and search operation that was carried out on the Admiral Kuznetsov aircraft-carrying cruiser in the area of ​​the fire that broke out yesterday were announced.
According to the agency
TASS
citing sources in emergency services, in the fire that raged aboard a warship, two military officers who were members of the Admiral Kuznetsov team were killed.
As follows from the message, one of the dead was an officer of the cruiser survivability service, communication with him was lost at the very beginning of the fire. The body was found in the emergency compartment of the ship.
At present, the rescue operation has been discontinued, emergency services are busy draining the inside of the ship's emergency compartment.
Recall that the fire on the aircraft carrier cruiser "Admiral Kuznetsov", which is being repaired in one of the docks of Murmansk, began on Thursday, December 12.
Presumably, the fire could start near the welding work in the hold, where the falling scale ignited the power cables, through which the fire fell into neighboring compartments.
In total, 400 people were working on board the ship at the time the fire started, which were evacuated, with the exception of the two dead officers mentioned in the message.