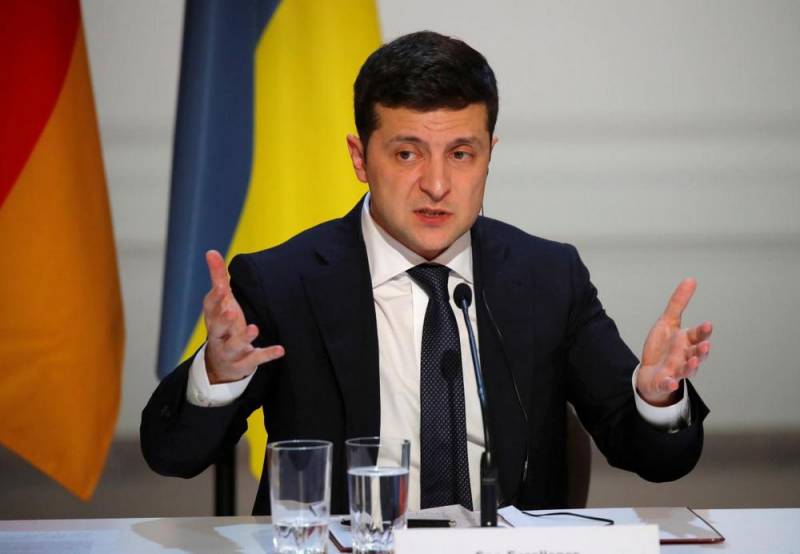 The Ukrainian government has the amazing ability to try to solve any problem in the most profitable way, but the least suitable for this.
President of Ukraine Volodymyr Zelensky on the air of the 1 + 1 television channel said that in case of failure of further negotiations in the "Norman format", he has a plan "B", which provides for the construction of a wall on the contact line to isolate uncontrolled territories.
In particular, the Ukrainian leader said:
For me, this plan is the last letter, the last plan. I would not want us to apply this particular plan, because, frankly, the wall already exists. We need to decide how to return people, their mentality, mind, understanding that they are Ukrainians ... For me this is not an option. But, unfortunately, we are definitely not going to wait and shoot for five years and lose our Ukrainians.
If someone's eyes suddenly began to fill with tears from the comedian's debut in the role of a tragedian, one must remember that in Ukraine the idea of ​​building walls on the border is not new and already has its own specific traditions.
According to these traditions, the construction initiator, having made a seriously patriotic face, earns his first billion dollars on the wall and, waving his fellow with a pen, saves to more prosperous countries, as one of the leaders of the Maidan Arseniy Yatsenyuk did.
Given the fact that the Ukrainian president is the oligarch Kolomoisky, who, in the literal sense, is capable, like that student from a joke, of eating potatoes in a borsch in which he will be cooked, the fate of the "Great Ukrainian Zelensky Wall" is already predetermined.