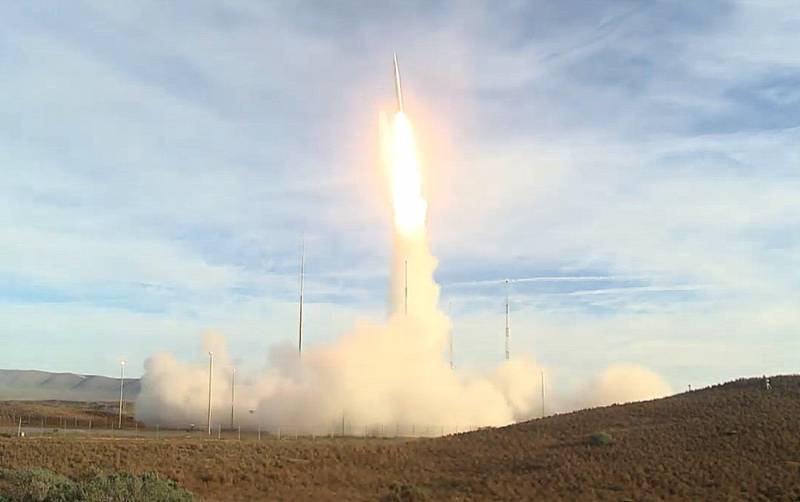 The speed with which the Americans developed a ground-based medium-range ballistic missile indicates that the United States began work on its creation long before it withdrew from the treaty on medium and short-range missiles.
The head of the American military department, Mark Esper, announced the successful testing of a ballistic missile, the characteristics of which fell under the ban of the previous INF Treaty:
Today, the U.S. Air Force, together with the Strategic Opportunity Authority, successfully tested the prototype of a land-based non-nuclear ballistic missile.
Saying that a prototype of a rocket ready for launch was created in just nine months instead of two years, the Pentagon chief practically openly admits that the United States did not comply with the terms of the agreement long before it announced its withdrawal from it.
Recall that the launch of the rocket took place on Thursday, December 12, from Vandenberg Air Base in California. According to the Pentagon, a rocket covered more than 500 kilometers and fell into the Pacific Ocean.
The commotion that triggered this launch at the UN is easy to explain. Just as we explain the appeal of the UN Secretary General, António Guterres, to urgently conclude a new arms control agreement.
However, what would be the meaning of this treaty if the United States violated it in the way they violated the INF Treaty?