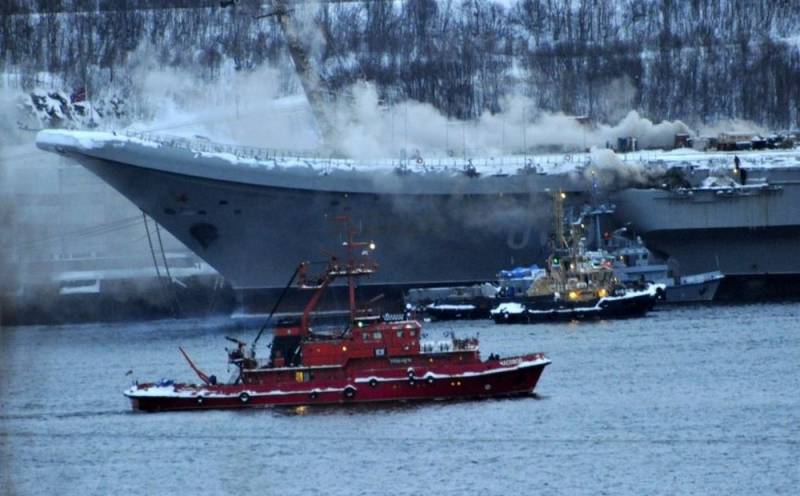 The situation that arose as a result of a fire on the Admiral Kuznetsov aircraft carrier cruiser, which arose in the energy compartment, continues to be difficult.
Currently, firefighters continue to fight for the survivability of the ship. Due to the large area of ​​ignition and the fact that the extinguishing is complicated by the design of the ship, it was decided to fill the burning energy compartment with water. The fire is assigned the second category of complexity.
Currently, it is known that 11 people were injured in a fire, while six of them are in serious condition and placed in intensive care.
Most of the victims received poisoning from combustion products and burns of the respiratory tract.
In total, at the time the fire started, 400 people were involved in the repair work on the ship. At the site of the fire extinguishing there is the governor of the Murmansk region Andrei Chibis.
The cause of the fire could be a violation.
equipment
safety during welding in the hold of the first compartment, which led to the ignition of the power cable laid in different compartments of the vessel, which significantly complicated the work of firefighters.
The United Shipbuilding Corporation (USC) will conduct an internal investigation to determine all the circumstances of the incident.