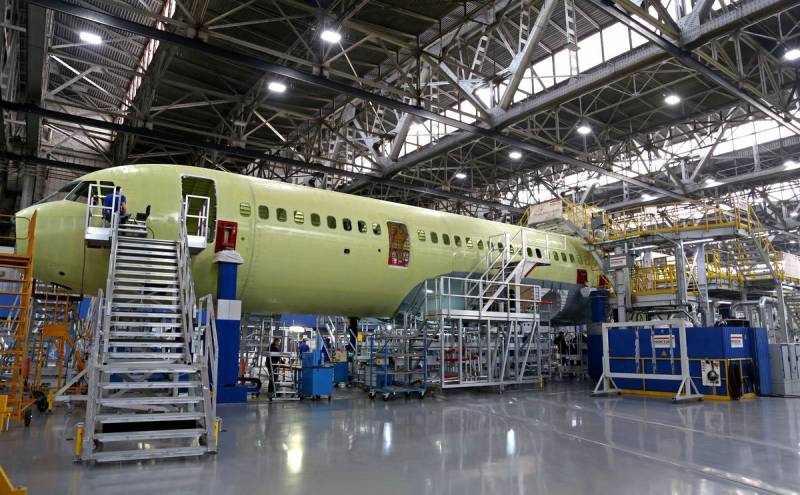 At the Irkutsk Aviation Plant, the assembly of the fuselage of the prototype of the promising domestic airliner MS-21-300, designed for flight tests with the Russian PD-14 engine, was completed. This was announced on the eve of the press service of the UAC.
It is worth noting that the PD-14 is the first turbofan unit for civil aviation, developed after the 80s of the last century, which consists exclusively of Russian parts. The engine completed certification testing in October last year. The main manufacturer of the power plant is JSC "UEC-Perm Motors".
The report said that the docking of the half-bodies was performed at an automated station. At the next stage, specialists will be engaged in joining the wing and tail consoles, as well as installing all the necessary systems.
The promising airliner made its maiden flight in 2017. In total, three flight tests have been conducted to date using Pratt & Whitney PW1400G power plants.
Recall that the MS-21-300 is the future domestic medium-range aircraft of a new generation, which is capable of receiving from 150 to 211 passengers on board. According to the plan, the liner is due to complete certification in 2020. Then, in 2021, the MS-21-300 will go into series. The first user of the new Russian liner will be Aeroflot.