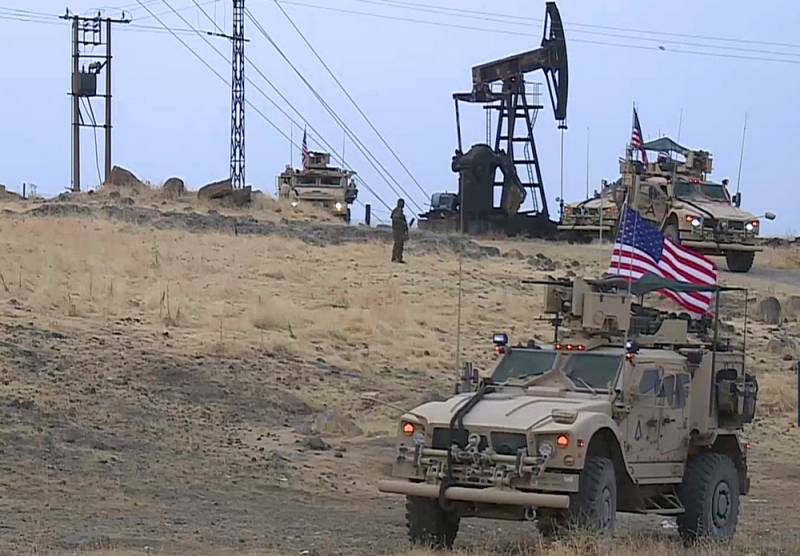 The US military contingent left by Donald Trump in Syria to protect oil fields was in an extremely difficult situation.
According to The New York Times, leaving its soldiers to protect the oil fields, the US military forgot to provide him with instructions on what to do in a particular case.
In particular, the American command in Syria does not know what to do if contingent positions are attacked by any of the forces present in the region - Turkey, Russia, Iran, the Syrian government forces or their allies.
US military leaders believe that for US units in Syria, attacks from the above forces are more dangerous than attacks from militants of the Islamic state *.
The publication, referring to its own sources, notes that the contingent command sent a corresponding request to the Pentagon, but in response received only "vague instructions".
It seems that in the US military, no one wants to take responsibility for Trump's decision to leave the contingent in Syria in case the regional conflict develops into something more.
Thus, American soldiers in Syria were held hostage by ill-conceived decisions of the US administration, based on the banal desire to "warm their hands" on other people's natural resources.
* -terrorist organization banned in Russia