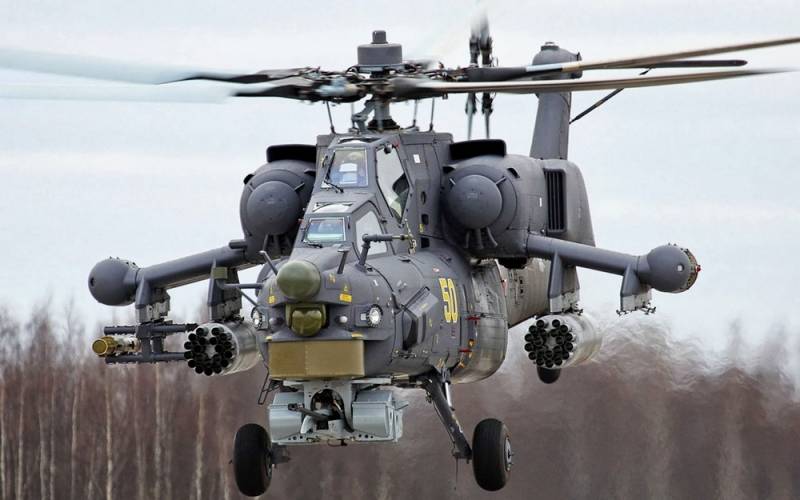 The tragedy ended with the night training flight of the attack helicopter Mi-28 of the Russian Aerospace Forces, which took off from the Korenovsk airfield in the Krasnodar Territory on Wednesday, December 11.
According to the preliminary version, at about 23.00 p.m., landing in the conditions of heavy fog, the combat vehicle hit the ground and collapsed during a hard landing.
The helicopter crashed on the territory of the military unit and collapsed. Both pilots died, their bodies have already been found and identified. One of the dead pilots is the deputy commander of the air regiment.
According to the Ministry of Defense, the crew had sufficient experience to perform flights in such conditions, and the flight itself was carried out without ammunition. The investigation of the causes and circumstances of the incident will be carried out by the commission of the High Command of the Aerospace Forces.
Recall that the Mi-28N "Night Hunter" is a serial attack helicopter, armed with the Russian Air Force and designed to search and destroy various
equipment
the enemy, including tanks, as well as manpower and low-speed air targets in conditions of active fire resistance.
The technical characteristics of a Russian combat helicopter allow him to perform aerobatics: Nesterov's loop, Immelman's coup, barrel, sideways flight, backward flight, sideways at a speed of up to 100 km / h.