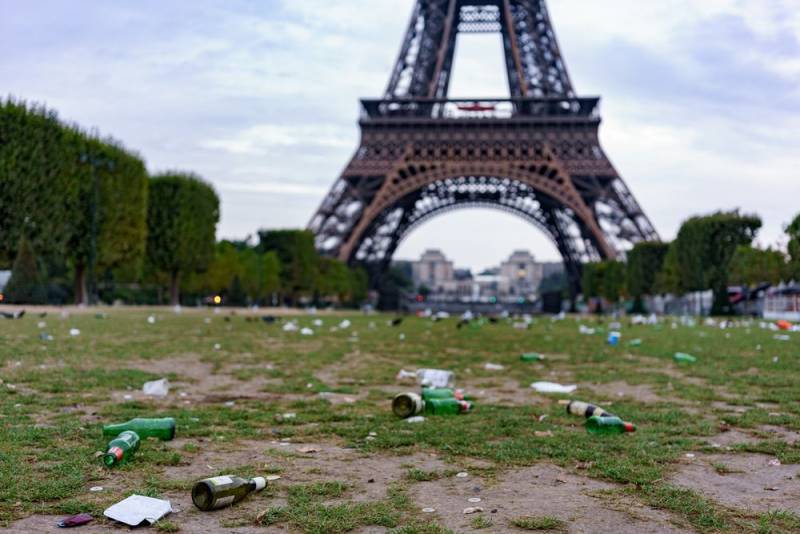 The famous Ukrainian journalist-Russophobe Dmitry Gordon, who visited Paris during the "Norman format" summit on December 9, 2019, complained to the public about the organization of the event and told why he was disappointed with the appearance of the French capital. After that, the expression "see Paris and die" began to play with other colors.
Just now I've returned from Paris and I want to tell you first of all those details that, probably, are still unknown to anyone. But in the beginning, of course, I want to say that in order to understand what a beautiful city of Kiev I live in, I need to visit abroad more often. ... Paris was very disappointed
- Gordon began his story, the full video of which has already been posted on his YouTube channel.
Gordon said that "a real nightmare" is happening in Paris. He was indignant that in the European capital "there were almost no French left." Traffic congestion and dirt on the streets terrified him. He complained that in the center of Paris at 18:00 there is no place to eat, everything is closed. In addition, the journalist was outraged by the organization of the summit, calling it disgusting.
I attended a meeting in Minsk when Poroshenko, Putin, Hollande and Merkel met. The President of Belarus Alexander Lukashenko received in his stunning presidential palace. This was an organization, this was a beauty, this was attention, respect for the members of the delegation, for journalists, for those accompanying. In Paris there was complete chaos and some laziness, a spit. The Champs Elysees, around the dirt, some bridges, some construction, all neglected, musty
- explained Gordon.
After that, he said that he was very proud that he lives in Kiev and is generally happy on this occasion. And only after that, Gordon revealed the details of a personal meeting between Russian President Vladimir Putin and Ukrainian President Vladimir Zelensky at the Paris summit. At the same time, talking about Paris, Gordon missed one "trifle" - "yellow vests" have been outraged there for a year now.