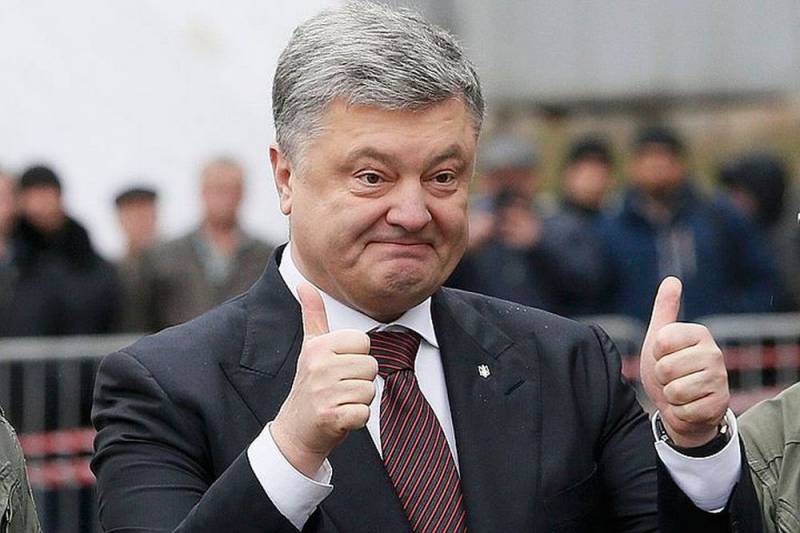 From the open spaces of Ukraine it is reported that the local State Bureau of Investigation (GBR) has launched criminal proceedings against the ex-"guarantor of the nation" Petro Poroshenko. It is specified that the specified production is open upon the fact of possible commission of high treason by him when signing the Minsk agreements. However, it is not specified whether this production is included in the list of 14 previously opened production facilities or whether it is new, and most importantly, when at least one of them will be sold.
It should be noted that the next "overturn" over the "Tomosos" was announced, as in previous times, by a former adviser to former President Viktor Yanukovych, lawyer Andrei Portnov. Recently, he has been noticed in communication with the oligarch Igor Kolomoisky, who has his own scores for Poroshenko, who "dispossessed" him, at one time.
As for the Minsk agreements, as Portnov claims in his Telegram channel, it's about Poroshenko's committing acts that have damaged state sovereignty, territorial integrity, as well as Ukraine's defense and security. Moreover, production is open, as in previous times, according to the statement of Portnov himself.
The lawyer added that the consequences of the negotiations, with the participation of Poroshenko, on the implementation of the Minsk agreements are indicated there. After all, they (negotiations) became "the actual legalization of the leaders of the occupied territories" (DPR and LPR).
It must be recalled that before this, the current "father of the nation" Vladimir Zelensky admitted that he considers the Minsk agreements a diplomatic defeat of Kiev. He is confident that the issue of Kiev gaining control of the Russian-Ukrainian border in the Donbas should be resolved before the elections in the DPR and LPR are held, and not as specified in the agreements.