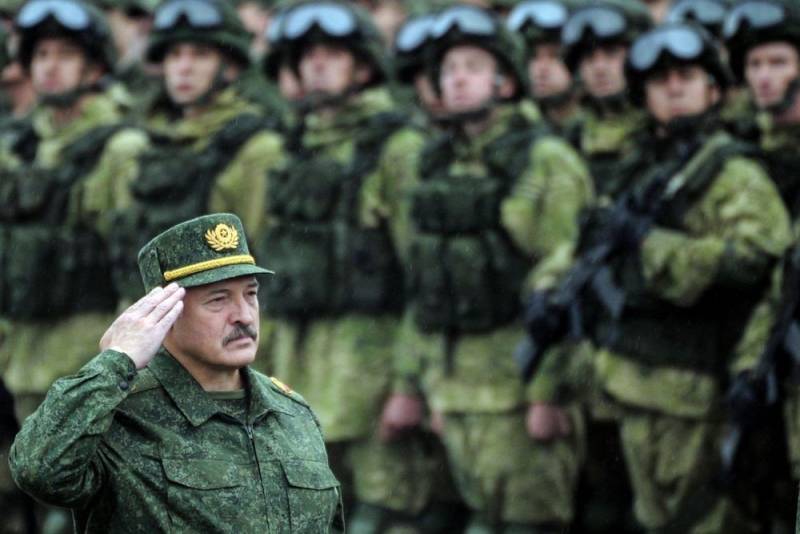 Recently we
Reported
what is the situation in Belarus at the end of 2019. And so, Oleg Belokonev, chief of the General Staff of the Armed Forces of Belarus, told the media that his country was ready to conduct joint military exercises with the forces of the "peace-loving" NATO bloc.
According to a senior military official, Minsk is currently negotiating with representatives of the Alliance on possible formats for such exercises. At the same time, he clarified that such exercises would be possible only with the condition of understanding in the bloc the basic principle - "the strategic ally of Belarus is Russia."
In addition, at a meeting between Belokonev and the head of the General Staff of the Italian Armed Forces, Enzo Vechchiarelli, the issue of sending Belarusian peacekeepers to Lebanon was also discussed. Belokonev confirmed that activities within the framework of the UN peacekeeping forces in general and in Lebanon in particular are important for Minsk.
Today we carry out specific tasks there: Belarusians are in the support structures and in the medical staff. Our two operational officers are also there.
- explained Belokonev.
It must be recalled that before this, NATO Secretary General Jens Stoltenberg
informed
the public that the Alliance does not consider Russia an enemy, and also does not see any threats from Belarus. Moreover, NATO seeks closer cooperation with Minsk, which has been a partner of the Alliance since 1995.
And don't forget about Donbass.