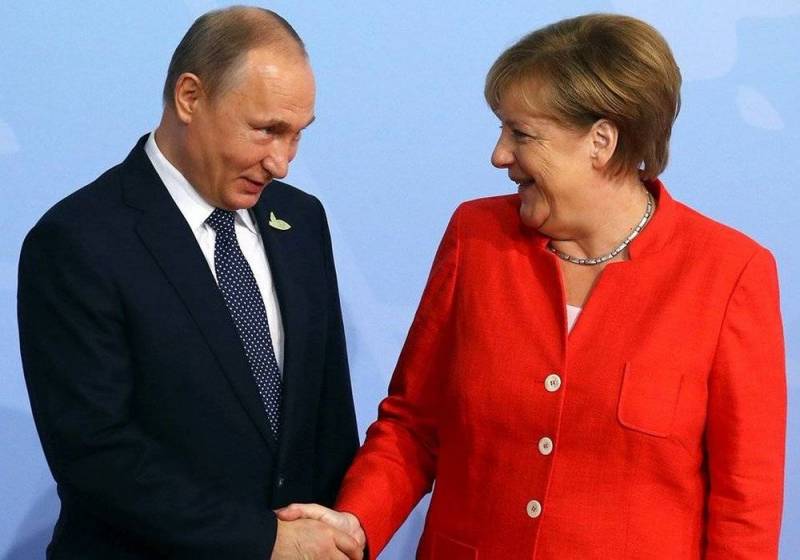 December 9, 2019 in Paris
passed
the "Norman format" summit with the participation of the leaders of Russia, Ukraine, France and Germany. Now in the media there are details of this important international event.
For example, a correspondent of a Russian publication
Kommersant
Andrei Kolesnikov, that German Chancellor Angela Merkel, right before the final briefing for the media about the results of the meeting, told Russian President Vladimir Putin that she considered him the winner of the talks. This is stated by the journalist in his material.
When the leaders were already going to the press conference, Angela Merkel said to Vladimir Putin without much joy: "Today you are a winner"
- wrote Kolesnikov.
It should be recalled that the President of Ukraine Vladimir Zelensky called the outcome of the summit (negotiations with Putin) "a draw." Zelensky allegedly "felt some kind of concession."
At the same time, they have already stated from the Federation Council of Russia that Zelensky's assessment is somewhat overstated. After all, changes in the Donbass have not yet occurred. But Zelensky's willingness to exchange prisoners and a desire to stop shelling are encouraging.
It should be added that the "Norman Four" came to the conclusion that it is necessary to implement the "Steinmeier formula" in the legislation of Ukraine. It is also planned by the end of March 2020 to carry out the separation of forces and assets in the Donbass near three more settlements.