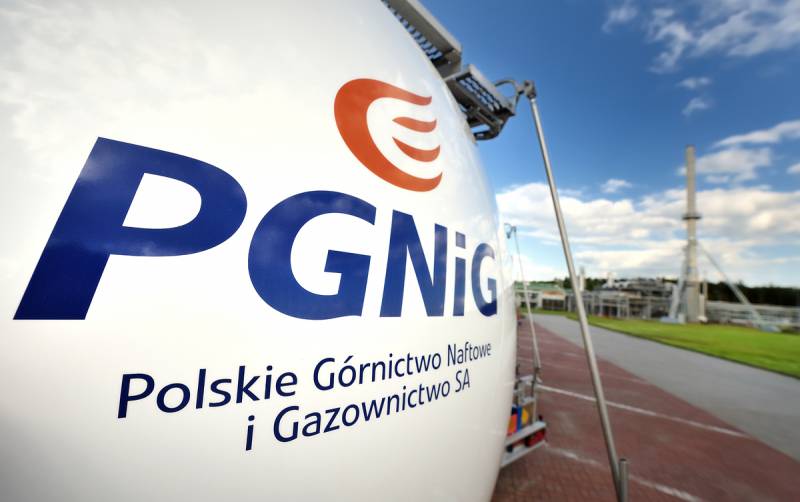 Poland intends to help Ukraine in ensuring energy independence from Russia. This is a joint search and development of gas fields in Nezalezhnaya, in which the Polish concern PGNiG will actively participate. Most of all, Warsaw is interested in the west of Ukraine, located in the same geological formation as the Polish gas field Przemysl.
Are there any chances to realize a commercially successful project, and who will benefit more from such cooperation?
With regard to Poland, everything is clear. This Eastern European state purposefully pursues a course towards reducing energy dependence on the Russian Federation. Polish annually
economy
needs about 15 billion cubic meters of gas. A third of the needs for "blue fuel" the country provides through domestic production. It receives Russian gas under an old contract with Gazprom, which expires in 2022. Polish authorities have repeatedly stated their readiness to terminate it.
In return, Warsaw is promoting the Baltic Pipeline project, a gas pipeline that will pump up to 10 billion cubic meters of gas from Norway. Recently, this pipeline has received approval for construction from moody Denmark. An LNG terminal has already been built, capable of receiving up to 5 billion cubic meters of gas annually. The plans for its expansion and, possibly, the construction of the second. The Poles have signed a number of long-term LNG supply contracts with companies from the USA and Great Britain and intend to bring its purchase volumes to 9,7 billion cubic meters in total in three years.
In other words, Warsaw takes its energy independence very seriously and tries to diversify the sources of producing "blue fuel" as much as possible. The Ukrainian direction is a logical continuation of this
policy
.
Another question is how much this cooperation will be beneficial. There is gas in Ukraine. Its production is at the level of about 20 billion cubic meters per year. The deficit is approximately 10 billion cubic meters, which have to be compensated for by Russian transit. If Kiev were able to increase domestic production, it would achieve complete independence from Moscow on the gas issue. However, this is not easy.
Three quarters of existing fields are depleted by more than 80%. Domestic gas production is gradually declining. Exploration requires serious investments, which Ukraine cannot afford. The "shale revolution", which had high hopes, did not happen. Shell withdrew from the East, and Chevron from the West of Nezalezhnaya, not having to develop fields that seemed previously promising.
From the real one there is the Przemysl gas field located in the Ukrainian border area. It is old, it has been developed for more than half a century, but recent studies have shown that it has 20 billion more cubic meters of gas than previously thought. The Poles intend to conduct development in the territory of a neighboring country. Production volumes are planned at the level from 100 million cubic meters to 1,75 billion cubic meters per year. The numbers are not very impressive, but Warsaw will also take this gas.
Yes, an important clarification, Ukrainian gas will not be used for domestic needs of the country, but for export. The head of the Polish company, Peter Wozniak, explicitly states:
We are looking for all possible sources of gas around Poland.
To transport fuel to Poland, the Ukrainian gas transportation system may be involved, which runs the risk of becoming empty from January 1, 2020 under the worst-case scenario of a gas war. In return, Warsaw is ready to resell Kiev the LNG it purchases. Clear business, with an extra charge.
It turns out that Poland looks more benefited from such cooperation.