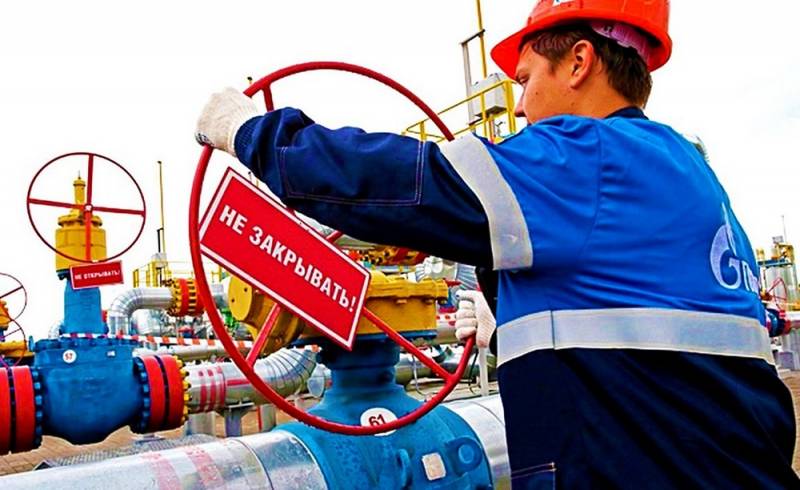 The first decade of December has ended, and the prospect of concluding a new agreement on the transit of Russian gas through the territory of Ukraine is still very illusive.
Moreover, despite the rapidly passing time, representatives of Kiev rather willingly speculate on this topic, trying to pass off wishful thinking.
As the
Intefax-Ukraine
, Ukrainian Prime Minister Goncharuk said that in the absence of a new transit agreement from January 1, 2020, a "gas war" could begin between Russia and Ukraine.
According to him, Ukraine is fully prepared for a possible confrontation and is confident that the EU will be on its side in this dispute:
Our vaults are full, our logic is supported by the EU and the Stockholm arbitration decision.

The Ukrainian official expressed confidence that the current unpreparedness of Nord Stream-2 for operation gives Kiev additional arguments in the ongoing transit negotiations.
Previously we
wrote
that the executive director of the Ukrainian company Naftogaz, Yuri Vitrenko, said that in the absence of a new transit agreement, Kiev would consider the gas supplied to the GTS as ownerless and pump it into its storage facilities.
At the same time, the Ukrainian authorities will evaluate their actions not as theft, but as "ensuring reliable storage".