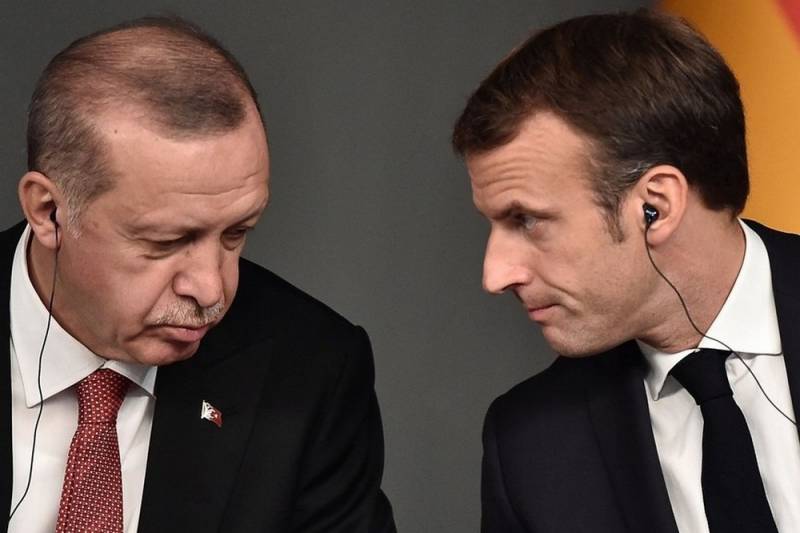 Ankara's purchase of Russian S-400 anti-aircraft missile systems was the reason for the conflict between the presidents of Turkey and France during the past anniversary anniversary of NATO.
Speaking on TRT, Recep Tayyip Erdogan said how, during a meeting in London, Emmanuel Macron expressed surprise that, as a member of the North Atlantic Alliance, Turkey purchased S-400 from Russia.
I replied: "I need to ask you what to buy and from whom?
- stated the president of Turkey.
Summing up, the Turkish leader emphasized that the situation has already become irreversible and Ankara will not be able to abandon the S-400 in favor of the American Patriot system and noted that "this page is closed."
Meanwhile, the military budget was agreed on in the relevant committee of the US Congress, which could put an end to the story with the transfer of the latest F-35 fighters to the Republic of Turkey.
In particular, the document contains a clause that excludes any ambiguities in its interpretation: Turkey's purchase of S-400 air defense systems from Russia is a transaction subject to the CAATSA law ("On Countering America's Opponents", on the basis of which US President Donald Trump obliged to impose sanctions against Ankara.
If the budget is approved, then after the signature of Trump, its items will become mandatory.