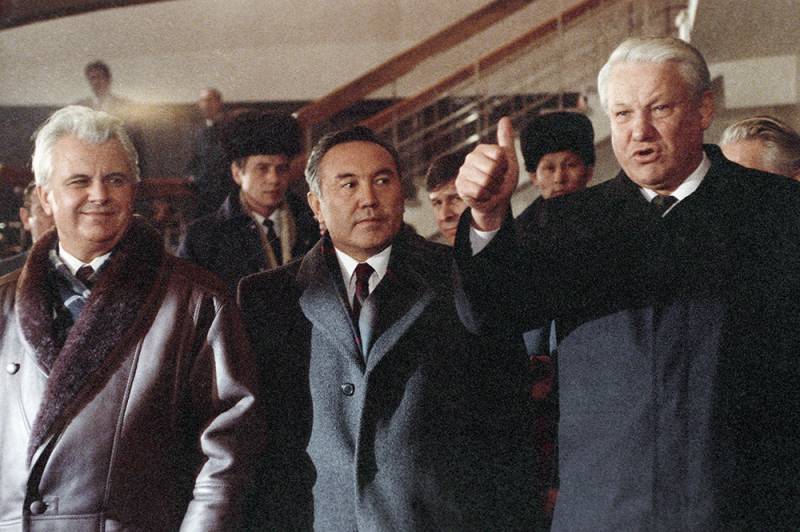 The statement by Yeltsin's former adviser, Sergei Filatov, that in 1991 Moscow received requests from the Russian-speaking regions of Ukraine not to leave them under the authority of Kiev, were misinterpreted.
This in an interview with the publication
"Sight"
said Sergey Stankevich, also a member of a cohort of those people whom Boris Yeltsin listened to and who was a direct participant in the events of that time.
According to Stankevich, there were no official delegations of Crimea and Donbass, with petitions to accept Russia, in Moscow. This refers exclusively to the "popular stream" of unofficial interlocutors who spoke on their own behalf or on behalf of public organizations.
As for the possibility of leaving Crimea and Donbass within Russia, the package agreement concluded between the countries in 1991 provided for broad autonomy for Crimea, which became a republic, the creation of a base for the Russian Black Sea Fleet on the peninsula, and, most importantly, the understanding that nuclear weapons from Ukraine moves to Russia.
The former adviser believes that in the conditions when small arms groups appeared in the west and in the center of Ukraine, the issue of the export of nuclear tactical charges, of which there were about 700 units, was a primary and extremely important task.
Recall that earlier we
wrote
that Yeltsin's former adviser Sergei Filatov stated that during the collapse of the USSR, Crimea, Donetsk and Lugansk were asked not to give them to Kiev.