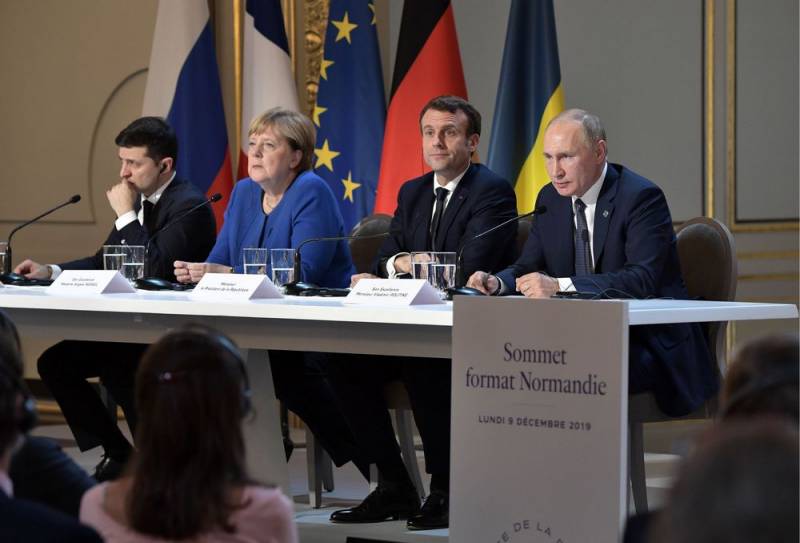 Russian President Vladimir Putin during a press conference on the meeting of the "Norman Four" in Paris, answering a question from one of the journalists, commented on the murder in Berlin of Zelimkhan Khangoshvili.
The Russian leader noted that the victim was not a Georgian by nationality, but was a militant who took an active part in the hostilities on the side of the separatists in the Caucasus.
He also reminded those present that Khangoshvili was a cruel and bloody man who was wanted by Russian law enforcement agencies.
Vladimir Putin emphasized that the killed militant was involved in terrorist acts that led to the mass deaths of civilians, adding that Khangishvili took part in the rally, during which 98 people were killed, and was one of the organizers of the bombings in the Moscow metro.
The head of state drew attention to the fact that Russia has repeatedly sought the extradition of a terrorist from Germany, but "did not find mutual understanding" among German colleagues.
Speaking about the incident in Moabit Park in Berlin, during which Khangoshvili was shot dead, the president said:
I do not know what happened to him. This is a gangster environment, and anything can happen there.
Commenting on the recent expulsion of Russian diplomats from Germany in connection with this murder, the Russian leader noted that there is nothing good in the expulsion of Russian diplomats, but it is hardly worth talking about a "crisis in relations" between the countries.