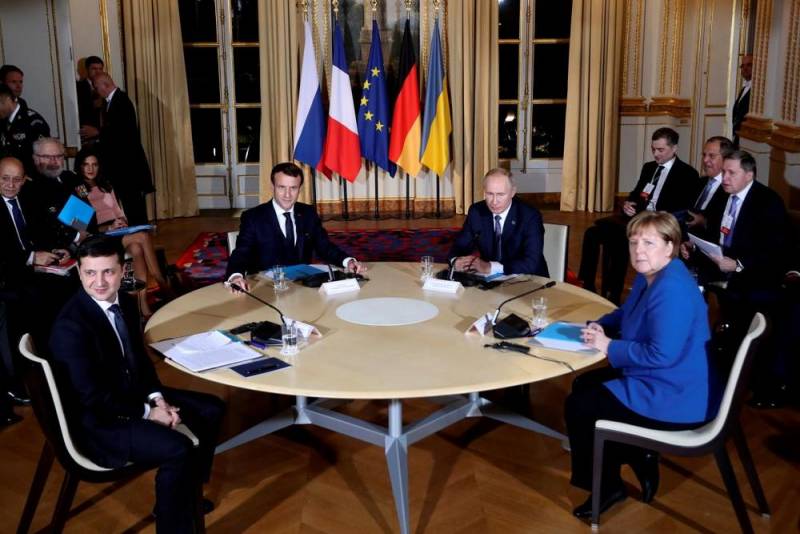 Speaking about the talks in Paris yesterday, at which the first meeting of the presidents of Russia and Ukraine took place, Vladimir Putin and Vladimir Zelensky were equally positive in their assessments.
According to the Ukrainian leader, the negotiations were complicated and ambiguous: he had to give up on some issues, and on the other, the parties managed to agree.
Talking about his impressions of the President of Russia, Vladimir Zelensky noted that Vladimir Putin delves into the details of each issue and attaches importance to every word spoken.
The President of Ukraine noted that he was not used to this approach:
I am a different person: once and once - and agreed. He has other natural biomechanics.
In turn, Vladimir Putin, answering journalists' questions about the negotiations in Paris, noted that the negotiations were "business-like" and he was pleased with their result.
Actually, it's not difficult to understand Vladimir Zelensky: before he was elected to the post, he was a man far from
policy
, and therefore, a meeting with Vladimir Putin, who has colossal experience in conducting high-level negotiations, could not be easy for him.
Recall that the result of yesterday's meeting in the Champs Elysees was an agreement to consolidate the "Steinmeier formula" in the Ukrainian constitution, to extend the special status of Donbass, to ceasefire in the region until the end of the year and to deploy forces on three sections of the contact line.