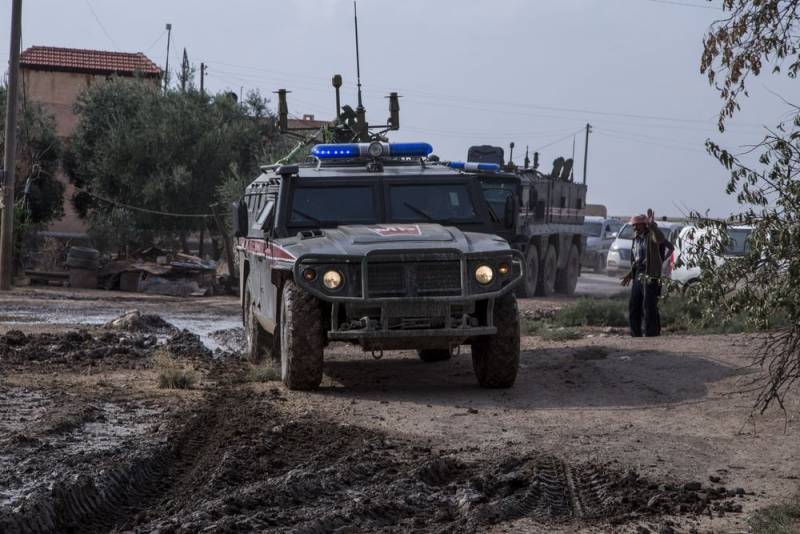 On the morning of December 8, 2019, a Russian military police unit entered the northern Syrian city of Rakku, which over the past seven years was not under the control of official Damascus. A column of six armored vehicles, under the cover of two combat aircraft of the Russian Aerospace Forces, made a march from the M4 highway (border of the security zone in northern Syria) to the indicated administrative center, which for some time was even the "capital" of ISIS (an organization banned in Russia).
It should be noted that after the start of the Turkish military operation "Spring of Peace", the city of Raqqa came under the jurisdiction of official Damascus, and various Arab-Kurdish groups and the US military left it. Although the tension in the city persists and there are occasional explosions and shots. Mostly the mines detonated by the "barmaley" jihadists before the surrender of the city to the Americans and Kurds explode. At the same time, children often die.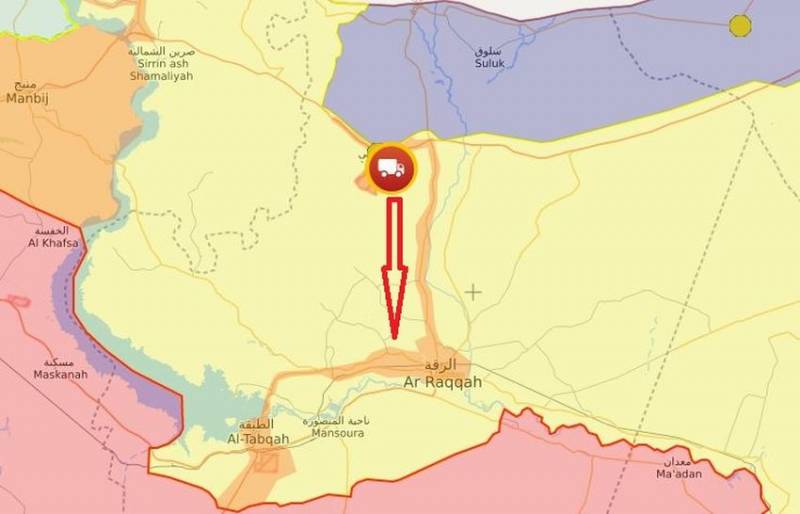 It should be noted that the American military and Kurdish militants did not bother to clear the territory and clear the rubble. That is, the city for several years was in the state in which the ISIS terrorists left it. Therefore, most likely, the demining and dismantling of the rubble will again engage the Russians and the Syrian military.
In the city there is a total lack of clean water, food and medicine. It is simply amazing how the locals managed to survive in such conditions. So the locals met the Russians with relief.
A humanitarian aid corridor has already been opened. Doctors work. A food distribution center has been deployed in the center of Raqqi. The Russians give locals rice, flour, sugar, tea and condensed milk, which causes bouts of impotent rage among Euro-Atlantic Russophobes on social networks.
It must be recalled that this city was repeatedly hit by US aircraft. And during the barbaric assault on the city by "benefactors", in 2017, more than 13 thousand civilians who had nothing to do with ISIS were killed. Now city residents are hoping for a normalization of their lives.