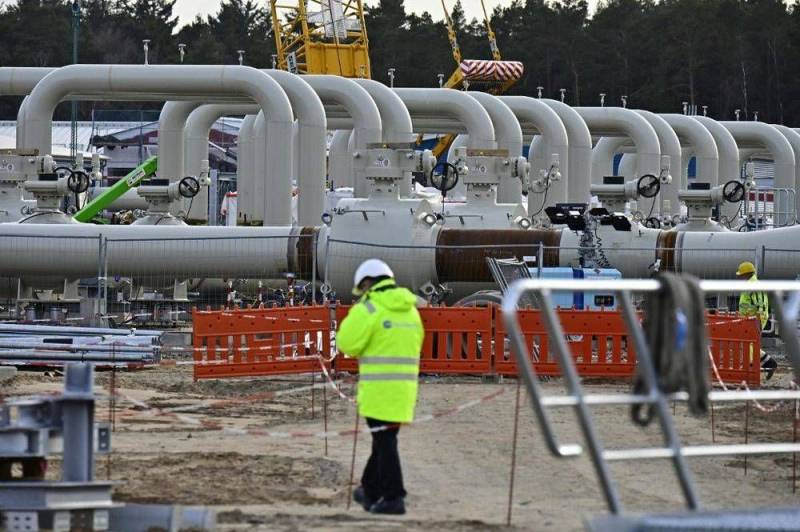 Recently
сообщалось
that Bulgaria only started moving in October 2019 with the construction of its own section of the second string of the Turkish Stream 474 km long, after which the neighbors began to call Sofia a "brake". And so, they said from Sofia that from January 1, 2020 their country will be able to provide transit gas supplies to Greece and Macedonia via the Turkish Stream pipeline, using the section of the Bulgarian (Balkan) stream.
It should be noted that in reality no full-fledged "Bulgarian (Balkan) stream", which is a continuation of the second string of the "Turkish stream" through the territory of Bulgaria, exists yet. The Bulgarians promise to complete the laying of pipes to the border with Serbia only by May 31, 2020. That is, the second string of the Turkish Stream gas pipeline will be able to fully earn money only in the summer of 2020, if something doesn't hurt the bros again. Only then will gas be able to reach Serbia, Croatia, Hungary, Austria and other countries.
On November 30, Turkey made a "golden" weld, which connected the Turkish Stream with our Bulgarian (Balkan) Stream gas pipeline.
- said the director of Bulgartransgaz Vladimir Malinov.
He clarified that we are only talking about the 11-kilometer section of the "Bulgarian (Balkan) stream", which will begin to be filled with gas on December 15, 2019. Then the Bulgarians will use the existing infrastructure in order to get gas themselves, and at the same time redirect the right amount of "blue fuel" to Macedonia and Greece. At the same time, the existing infrastructure means the presence of the Trans-Balkan gas pipeline, through which Russian gas flows through Ukraine and Romania to Bulgaria, and then to other countries.