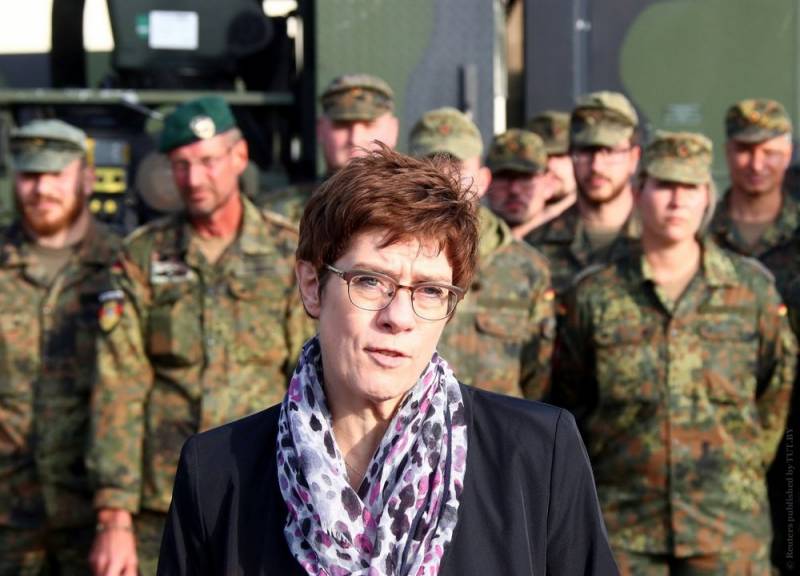 The combination of the British special services with the poisoning of Skripal and subsequent accusations of Russia turned out to be quite successful, which will now be often used by anti-Russian forces of the West.
From this point of view, the murder of the Georgian-Chechen militant Khangoshvili in Berlin can be seen as a variation on the Salisbury incident, designed to cause the same international response.
The fact that certain circles in Germany were not satisfied with the expulsion of two Russian diplomats and intend to continue to stir up a scandal, without showing any evidence of Russia's guilt, testifies in favor of this version.
German Defense Minister Annegret Kramp-Karrenbauer spoke out about the need for further action against Moscow in connection with the murder of the terrorist Khangoshvili.
In an interview with Bild am Sonntag, the head of the German military department said that Berlin's reaction would not be limited to expelling members of the Russian consulate:
We will consult at the federal government level regarding further reactions and make appropriate decisions.
In addition, the German official is demanding that Russia "contribute to the investigation of this crime", realizing that Moscow's participation in this investigation will be immediately interpreted as a confession.
In conclusion, it is worth saying that all the "fighters for all the good" who fled from Russia, such as Kasparov, Feigin or Gaidar, now have to fear becoming the next sacred sacrifice brought to the altar of the fight against the "Russian threat."