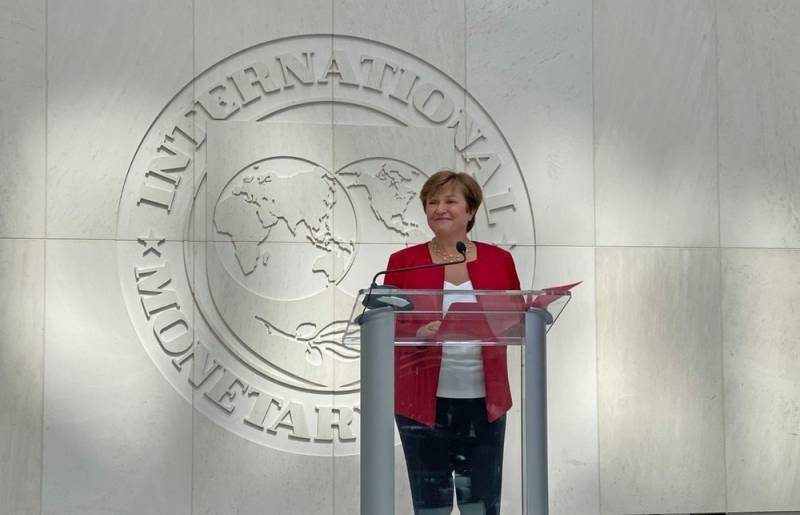 Ukraine, subject to a number of conditions, may receive a loan of $ 5,5 billion from the International Monetary Fund (IMF).
About this, after conducting telephone conversations with the President of Ukraine Vladimir Zelensky, the managing director of the fund, Kristalina Georgieva, announced on her Twitter page.
According to her, the new lending program for Ukraine is designed for 3 years and provides for the allocation to Kiev of 4 billion units of special drawing rights (5,5 billion dollars).
However, in her statement, Georgieva chose to make a reservation:
This agreement will need to be approved by the IMF management and the board of governors.
Judging by the list of fund requirements for Ukraine, which the IMF representative mentions in his note, the reservation was not made in vain.
It is difficult to imagine how the Ukrainian authorities will fulfill such requirements as strengthening the rule of law and improving the judiciary. Indeed, exactly the same requirements were put forward at the beginning of Petro Poroshenko's term, but they were never fulfilled.
Well, the "cherry on the cake" in the fund's requirements is "reducing the role of special interests in
the economy
"And" defending gains in cleansing the banking system. "
It is unlikely that the oligarchs behind the president of Ukraine, and first of all, Igor Kolomoisky, will so easily agree to "reduce the role of special interests" in the Ukrainian economy, which in fact has turned into their private feeding trough.