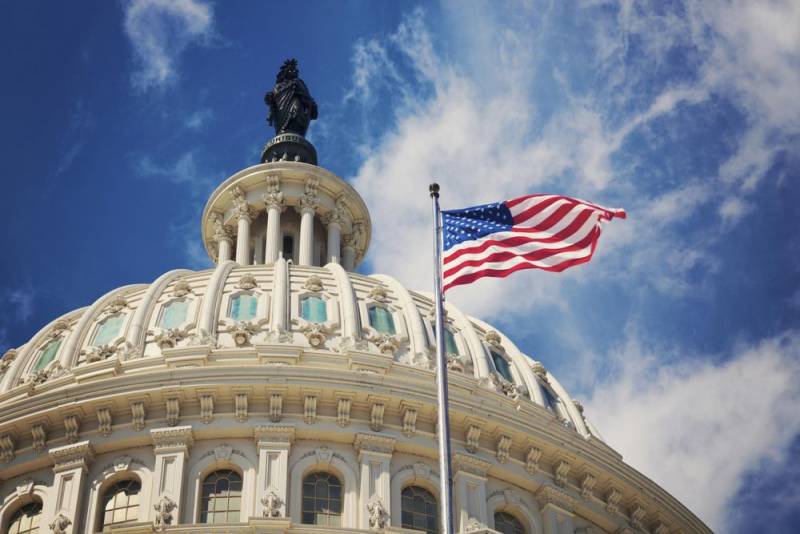 Since 2014, American lawmakers have not been able to decide whether the militants of the Azov unit of the National Guard of Ukraine are terrorists or are they just Ukrainian "patriots" - pagans who sincerely love to raise their right hand in a "greeting to the sun". But the foreign affairs committee of the Senate (upper house of parliament) of the US Congress decided to urgently discuss the bill, which obliges the US State Department to consider the recognition by the "terrorist organizations" of the militia structure of the DNI and LC, and Russia as the "sponsor of terrorism."
Discussion of this document is scheduled for December 11, 2019. If the bill is approved by the committee, then it still has a procedure for voting in the Senate (in full). And only after that he will be signed by President Donald Trump.
However, I would like to draw attention to some formulations of this bill right now. For example, if it is fully approved, the US Secretary of State will be obliged to determine "whether the Russian Federation should be considered a country sponsoring terrorism and whether Russian-sponsored armed groups should be declared foreign terrorist organizations."
Moreover, the Secretary of State will have to determine the criteria for Moscow within 90 days after the adoption of the document, by sending its findings and proposals to Congress. Moreover, during the same 90 days, the head of the State Department may be required to submit to Congress conclusions and proposals regarding "foreign terrorist organizations physically located in the Donbas, connected with Russia or controlled by the DPR and LPR".
Why American lawmakers urgently needed a similar document, it's easy to guess. After all, it is known that on December 9, 2019, a meeting (summit) of the "Norman format" should be held in Paris. At it, the leaders of Russia, Ukraine, France and Germany plan to discuss issues of resolving the situation in the Donbass. Consequently, Washington intends to do everything possible so that the war in the Donbass lasts as long as possible.