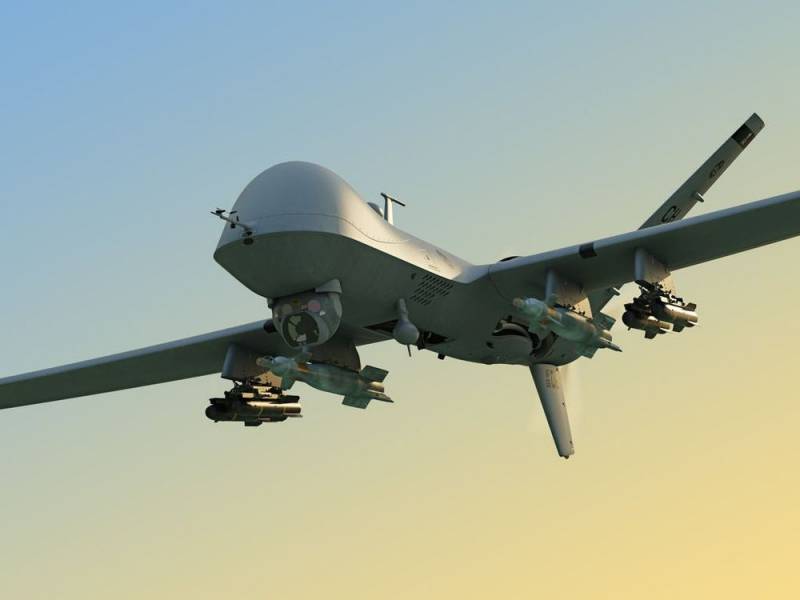 Recently we
informed
how the US State Department reacted to the destruction of the Libyan National Army (LNA) by Field Marshal Khalifa Haftar, the Russian MIR-1 Reaper, "peacefully" flying in the Libyan sky with the Russian ZRPK "Pantsir-S9E". And so, on December 7, 2019, Reuters passed on to the public the opinion of the commander of the African Command of the United States Armed Forces or the United States Africa Command, USAFRICOM, AFRICOM of the four-star general Stephen J. Townsend.
According to a senior military man, the "missing" US drone in Libya could indeed be shot down by the above air defense system. At the same time, Townsend believes that the air defense operators, at the moment when they opened fire on him to kill, might not know "that the drone belongs to the United States."
However, the agency does not specify at what level and on the basis of what data such conclusions were made. It is only specified that Townsend demanded that the wreckage of their drone be returned to the Americans.
Moreover, the official representative of the command Christopher Carney (Christopher Carney), once again repeated the statement about the "destabilizing role of Russia in Libya" and the presence of "Russian mercenaries" on the territory of this country. At the same time, he did not say that in the territory of Libya the American "peacekeepers" have forgotten the military since the spring of 2011.
It should be noted that Moscow has categorically rejected repeatedly unsubstantiated accusations by Washington about "Russian mercenaries", calling them "ducks." Russian Foreign Minister Sergei Lavrov regularly reiterates that allegations of "Russian mercenaries" hampering a settlement in Libya are rumors.