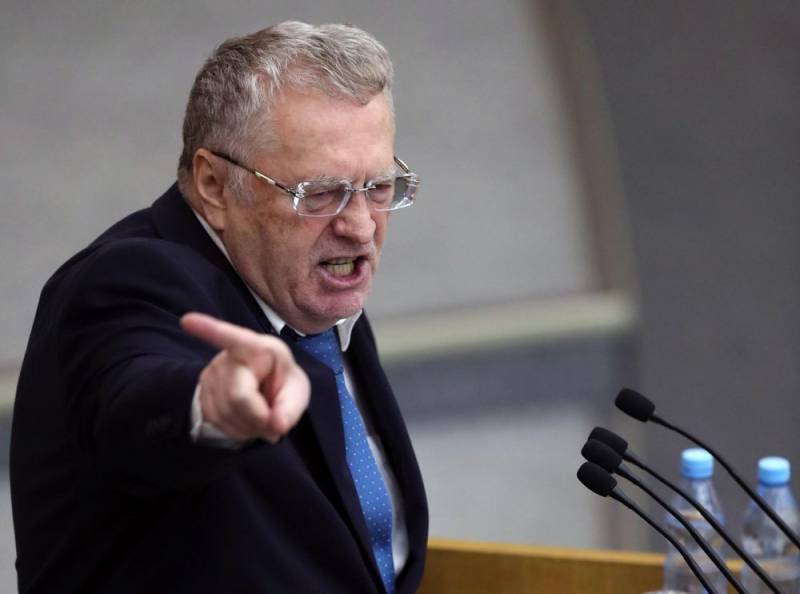 Recently we
informed
, as the leader of the Liberal Democratic Party, Vladimir Zhirinovsky, said that Russia would have to preventively destroy Ukraine, since Kiev had gone crazy and was infecting Washington. And so, the Russian politician made another high-profile statement in his Twitter account.
This time, Zhirinovsky commented on the statement of the Federal Antimonopoly Service (FAS) of Russia, which accused a number of foreign companies of dishonesty (double standards) and accused them of supplying low-quality products to the Russian market. According to Zhirinovsky, what is happening demonstrates the real attitude of Western countries towards Russia and its citizens.
We remind you that on December 4, 2019, the FAS officially announced the results of a study conducted jointly with Rospotrebnadzor. As a result of which it turned out that there are significant differences in quality and composition in Ariel and Persil laundry detergents, as well as in Lindt chocolate sold in Russia, from similar products sold in Western Europe. That is, the brands are the same, but the contents are different.
FAS has finally discovered that low-quality goods come from Europe. We for Western countries are second-class people who can offer all kinds of waste
- considers Zhirinovsky.
Zhirinovsky is convinced that it is necessary to block the import of such products into Russia.
They want to trade with us - let them import high-quality goods. Do not want to - get along
- summed up Zhirinovsky.
It should be added that the FAS issued the relevant instructions (warnings) to manufacturers. This LLC Lindt und Sprungli (Russia) - Lindt chocolate and LLC Henkel Rus, LLC Procter and Gamble - Novomoskovsk, LLC Procter and Gamble Distributor company - for laundry substances.
Now, companies must, within a month, either reproduce products in exactly the same composition and quality as in Western Europe, or put the necessary signs on the packaging so as not to mislead the Russians. In case of failure, companies will be fined up to 500 thousand rubles. each one.