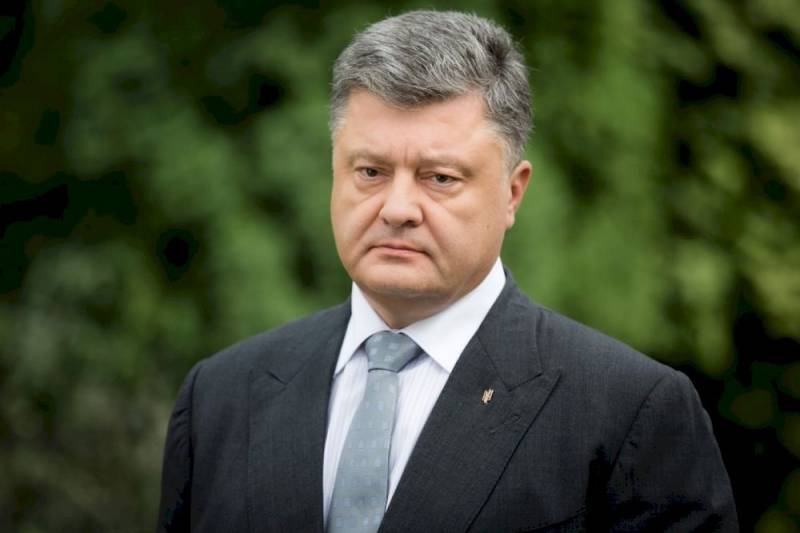 The ex-president of Ukraine, "Ukrainian Churchill," Petro Poroshenko believes that the construction of a wall in the Donbass, on the border with Russia, could lead to the lifting of sanctions against Moscow. At the same time, the former "guarantor of the nation", guided by his experience, made it clear to the current "father of the nation", Vladimir Zelensky, that there was "nothing to worry about" in the failure at the summit in the "Norman format".
Build a wall on the border with the Russian Federation, you will need it
- Poroshenko recommended on the air of his own direct channel, without going into details about how to do this.
Return to Ukraine, unite the nation, build an army, build a state
- added the "Tomoso-bearer" and the person involved in 14 criminal cases gathering dust in the State Security Bureau.
It should be noted that on December 5, 2019 Zelensky promised to build a wall in the Donbass (on the contact line, i.e. between the LPR and the territory controlled by Kiev), if at the above meeting in Paris it would not be possible to agree on a ceasefire, exchange of prisoners and the terms of settlement. This indicates that there are forces in Kiev ready to abandon Lugansk and Donetsk.
So, Poroshenko's statement can be seen as a nervous reaction from a rival party that wants to return Donetsk and Lugansk to Kiev's control by any means. It should be clarified that Western sanctions against Russia will be lifted, sooner or later, regardless of the tug of war in Kiev.