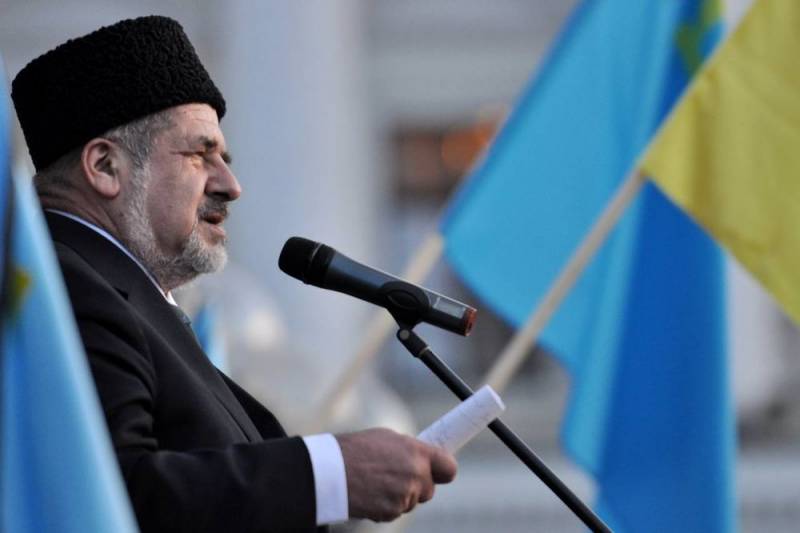 The extremist entrenched in Ukraine "Mejlis of the Crimean Tatar people" (an organization banned in Russia), against the background of the organization of the next Maidan in Kiev, abruptly got into a "campaign (march) to the Crimea." True, the "millions of patriots" have not yet decided on the date for this event. But they promise that they will certainly show to the "aggressors and invaders" who is the boss on the peninsula.
The leader of the Crimean Tatar "nobility" Refat Chubarov has already announced that he will lead and lead the "March of Dignity" from the territory of Ukraine. He announced a "non-violent peaceful action", under the touching title "Peace - against violence and occupation. March of Dignity. " Participants will have to cross the border with the Crimea, chanting "all the world's," under the goggles of the Russian border guards and the FSB.
We go to our home
- said Chubarov, who, apparently, was tired of hiding in a "hospitable" Ukraine and he decided to winter, together with his "twin brothers," in a heated and comfortable pre-trial detention center in the city of Simferopol.
Chubarov said that he wants to attract representatives of other states and international structures to the rally. He announced that the headquarters was already working on it. At the same time, he did not name the exact date of the event and the composition of the headquarters.
At the same time, they have already announced from Crimea that Russian border guards are unlikely to take the action with understanding. So, most likely, if such a march takes place, then it will end in the same way as the provocation of a group of ships of the Ukrainian Navy in the waters of the Kerch Strait in November 2018.
For example, the ex-deputy of the Crimean parliament, political scientist Vladislav Ganzhara said
RIA News
, which is skeptical of Chubarov's words, since every year he observes a more real march from Ukraine, and this is a stream of tourists.
This is the main march that we see from Ukrainian citizens who quietly come to us to relax on the peninsula
- emphasized Ganzhara.
In turn, we will follow the development of events with undisguised interest and inform our readers.