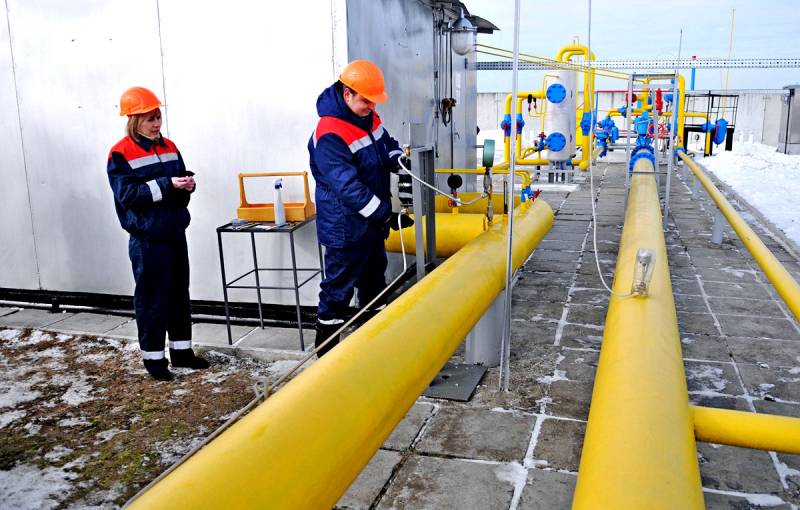 Germany prophesies Russia's defeat in the upcoming "gas war." German specialists from the Institute for the Study of
economics
Power engineers at the University of Cologne (Energiewirtschaftliches Institut, EWI) have calculated that Gazprom itself, as well as several countries in Southern Europe, will remain the loser from stopping transit through the Ukrainian GTS.
Как
сообщает
well-known German publication DW, the EU gas market has changed dramatically over the past 10 years:
In no EU country will energy security be in jeopardy, and in all of the scenarios considered.
What are these scenarios? There are two of them: warm winter and cold. But a real crisis, according to EWI calculations, will not happen with any of them. The fact is that the "gas war" ten years ago taught Europeans a lot.
At first
The EU has seriously diversified its sources of gas production. Nord Stream-1 was put into operation, and if necessary, all restrictions on its operation will be promptly removed. Numerous LNG terminals have been built.
Secondly
, large investments were made in the development of gas transportation infrastructure, which will allow to more quickly resolve the issue of the transfer of "blue fuel" within the EU in various directions.
Thirdly
, Europeans and Gazprom itself pumped their underground gas tanks in advance.
In aggregate, this means that from January 1, 2020, the EU will definitely not remain without gas. Another question is that prices for it will rise, but here everything will not be critical.
In the event that the winter is, as promised, quite warm, the cost of "blue fuel" in the northern EU countries will increase in the range from 3% to 10%. At the same time, South Europe - Romania, Bulgaria and Greece, where growth will be 18%, 24% and 45% respectively, is the least fortunate. If weather forecasters, as usual, deceive, and frost begins, then for the Greeks gas will go up to 56%, for the Germans, instead of 5%, growth will be 7%. In terms of money, it all looks like this: in three months of a warm winter, Europeans will spend an additional 1,5 billion euros if they lose Ukrainian transit, and 2,1 billion when they are cold.
The German scientists named Gazprom the main victim, because its Nord Stream-1 and Yamal-Europe are not enough to fulfill contractual obligations, which is guaranteed by the next multibillion-dollar fines. In addition to fines, our "national treasure" will not receive 3,4 billion euros for a missed European heating season. In addition, the monopolist will fall for money, forced to buy expensive LNG in order to try to plug holes in the EU energy balance and try to fulfill its obligations.
Quite cynically, however, German experts say that Ukraine's losses in the event of transit termination will amount to only 0,5 billion euros. To be honest, all this looks like a call for surrender: "Russian, give up!".