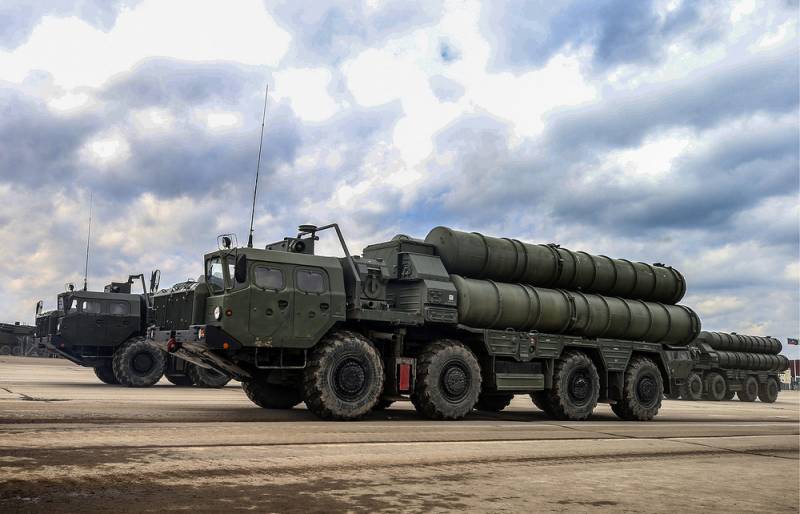 In relations with its partners in the North Atlantic Alliance, Ankara continues skillful speculation around Russian S-400 anti-aircraft missile systems.
On the sidelines of the Mediterranean Dialogues conference in Rome, Turkish Foreign Minister Mevlut Cavusoglu stated that his country needs more air defense systems and complained immediately that due to the NATO allies refusing to sell such systems, she is forced to look for them "at somebody else".
You do not need to have a third eye in your forehead to understand that we are talking about Russia, and its S-400 complexes, which were recently tested by the Turkish military.
Actually, the head of the Turkish Foreign Ministry himself was quite straightforward and directly warned his overseas partners and allies:
And in the future I will need even more. And if I can't get the Patriot, it could be the S-400 or other systems.
At the same time, the position of the Turkish diplomat is based on a reinforced concrete justification:
We needed air defense systems, we asked the United States, France and were refused. We wanted to buy systems from the allies, but they did not sell. So we went to others.
In conclusion, we can say that if the United States does not back down from its anti-Turkish position, then Ankara will acquire from Russia not only the S-400, but also new Su-57 fighters instead of the American F-35s.