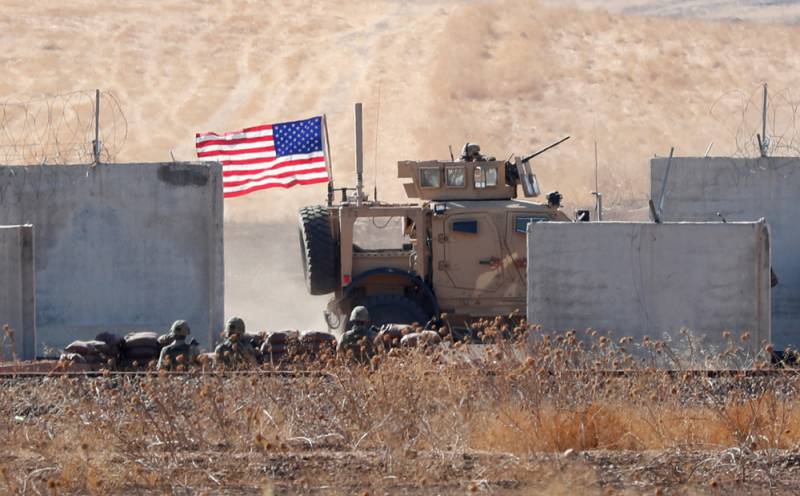 The military base, which the US illegally deployed in southeast Syria under the pretext of "protecting" the Omar oil field from militants, was attacked by a group of unidentified people.
According to the Syrian state television channel Al-Ikhbariya, the attack was committed at a time when the base staff was busy meeting the trucks with the military
technique
.
However, the Americans quickly orientated themselves and responded to the attack with artillery shelling and the use of stun grenades.
To date, none of the parties to the conflict in Syria has claimed responsibility for the attack on the American base. The US military has not yet commented on the incident.
A number of experts express the opinion that the situation is openly smacked of provocation, the purpose of which is to obtain good reason for the transfer of additional forces to the region.
Recall earlier we
wrote
that the US administration is currently discussing the issue of strengthening the American contingent in the Middle East.
It is not only about increasing the number of troops, but also the transfer to the region of aviation, warships and armored vehicles.
The reason for such a serious gain is information about the alleged transfer of short-range missiles by Iran to Iraq.