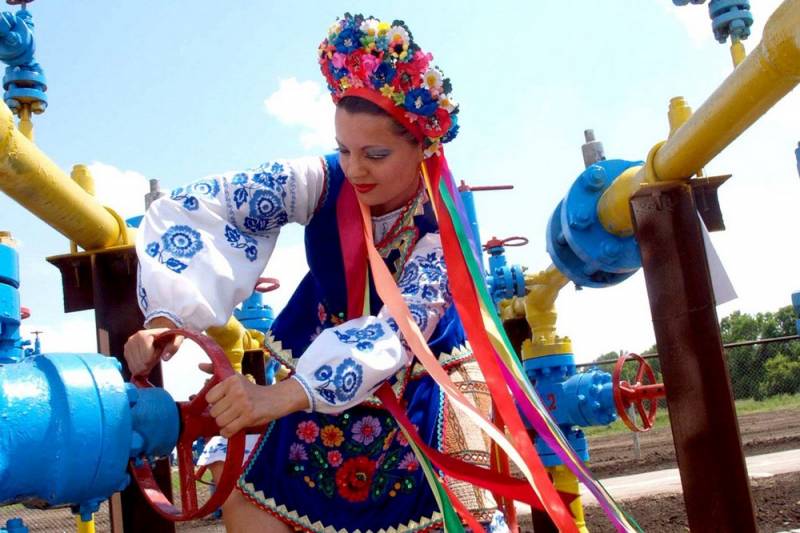 The consequences of a possible cessation of the transit of Russian gas through Ukraine were the subject of attention from German scientists from the Institute for the Study of
economics
Energy (EWI) at the University of Cologne.
According to Deutsche Welle, citing research results, if gas supplies through the Ukrainian gas transportation system are stopped in January 2020, three EU countries will suffer.
German scientists argue that the accumulated gas reserves of the EU countries will be enough to confidently pass the upcoming heating season, even taking into account the onset of severe frosts.
However, Europeans will not be able to avoid the rise in price of "blue fuel". But if in most countries of the European Union it will be moderate, then in three countries it will be significant. At the same time, for one country it can turn into big losses.
Judging by the figures given in the report, we are talking about countries such as Romania, Bulgaria and Greece.
So, in Romania, gas prices will jump by 18%, in Bulgaria - by 24%, in Greece - by as much as 45%, which in comparison with the increase in prices in other EU countries is out of the picture.
To understand how hard it will be for consumers from the above countries, which are considered poor countries of the European Union, it is enough to say that in more prosperous Germany, Denmark, the Netherlands, the Czech Republic, Sweden, Belgium, Great Britain, Ireland and France, gas prices will rise from 3 to 5%.