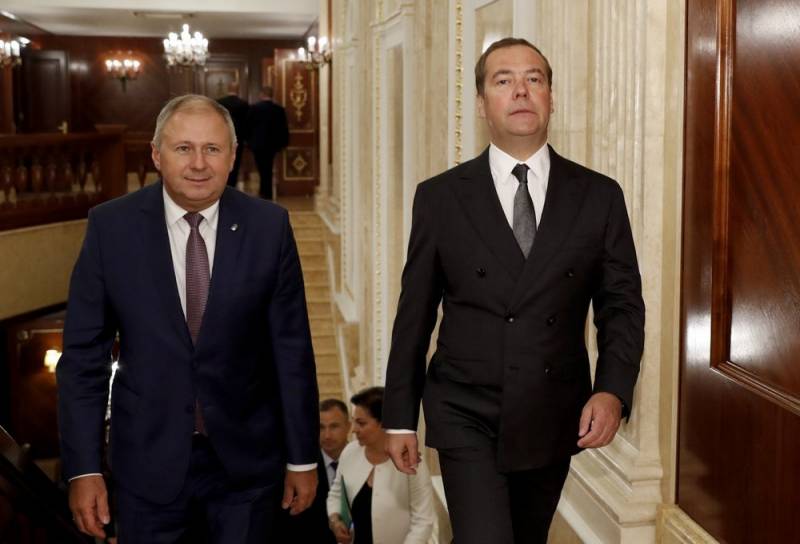 On the eve of the meeting with his Russian counterpart Dmitry Medvedev to discuss integration within the framework of a single state, the Prime Minister of Belarus Sergey Rumas announced that there were a number of uncoordinated issues.
One of such issues, according to the Belarusian official, is the issue of energy prices.
Speaking to reporters in parliament, the head of the Belarusian cabinet said that Minsk wants gas prices at the Smolensk region level plus gas transportation.
He stressed that integration provides for equal conditions for business entities, and to fulfill this condition, equal energy prices are needed.
The question of which year the price of the Smolensk region will be directly is a subject of negotiations.
- said Rumas.
The day after the Prime Minister's talks (Saturday, December 7), a meeting of the heads of Russia and Belarus, Vladimir Putin and Alexander Lukashenko, will be held in Sochi.
It should be noted that the issue of gas prices today is not the only one that has remained unresolved in the negotiations between the parties. According to the same Rumas, he counted sixteen such issues.
Recall that according to the agreements reached earlier, the parties must determine how the price of gas for Belarus will be formed from January 1, 2020.