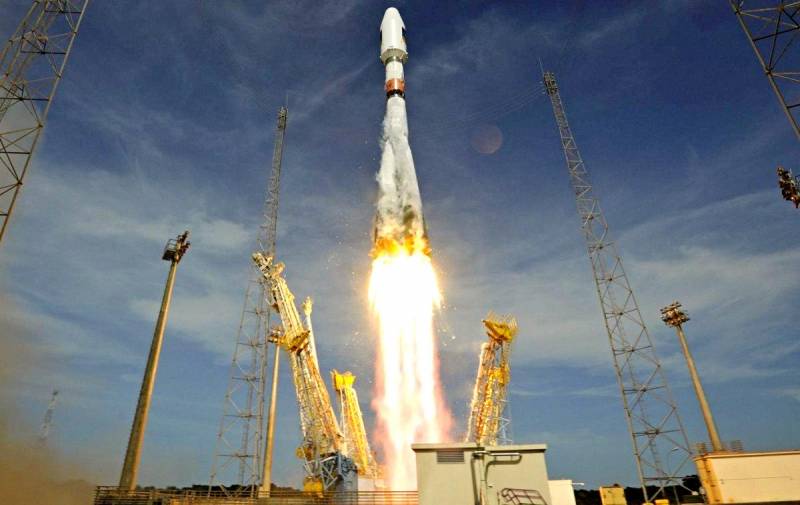 Russian cosmonautics is doomed. In any case, the United States believes so. The respectable American publication The Hill (meaning Capitol Hill, where the US Congress stands) took Russia for about six months, after which our country will lose the status of a great space power. Is it really?
The Hill writes:
Russian
economy
, which is overly dependent on oil and gas and suffers from corruption and inefficiency, is unlikely to invest in the industry the funds necessary to compensate for the missing payments on the American side.
What exactly is it about?
The fact is that by the summer of 2020, the United States of America can immediately acquire two of its own spacecraft manufactured by SpaceX and Boeing, which we will discuss in detail
told earlier
. Each of them is designed for seven crew members, that is, more than twice as large in capacity as the old and cramped Russian "Unions".
This means that the United States in the foreseeable future will relieve Roscosmos of its function as a cabman and will begin to deliver its astronauts to the ISS on their own. The domestic state corporation will lose the usual payments from the American side, about which the Hill mentioned the publication. Today, a ticket for an astronaut from the USA to the ISS costs $ 80 million, and it all began in 2011 with 20 million. Over the past years, Russia has received about $ 3,9 billion for its services.
And now that dust-free business will definitely come to an end. Does the termination of payments by the United States automatically mean the collapse of the domestic space program?
Americans think so. According to the publication, the Kremlin "spends too much money":
Russian President Vladimir Putin spends too much money on imperial adventures in Syria and Ukraine, so that something remains to support the Russian space program.
The naive inhabitants of Capitol Hill ...
Everything is arranged in such a way with us that Roscosmos, having lost orders from the USA, will simply receive more money from the budget. Here, for example, the head of the state corporation Dmitry Rogozin last year earned 29,5 million rubles officially. It turns out even more than that of NASA Director James Brydenstein. The respected Russian top manager even had to make excuses to the puzzled public. But it is not in vain that our valuable leaders of key areas receive such large salaries? Is losing contracts a reason to cover up a shop?
Yes, it will be necessary to optimize budget expenditures, yes, somewhere someone will remain "without pants", but we will build a lunar base, the Vostochny Cosmodrome, despite the multi-billion dollar thefts, we will complete the construction, feed Ukraine, and restore Syria. In general, "Roskosmos", no matter what, be.