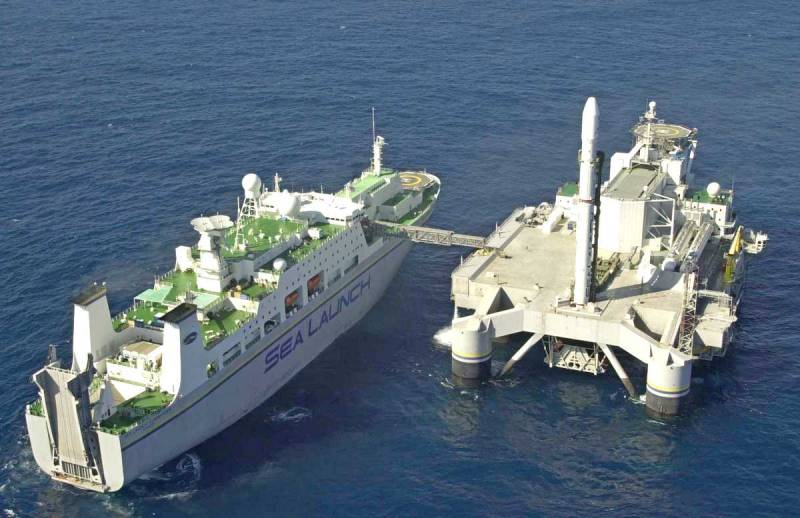 The floating launch site Sea Launch will be relocated to Russia next year. This was stated by representatives of the company S7 Group, which last year completed a transaction to purchase the platform.
The report said that at the moment all the necessary permits (including from the US State Department) for the relocation of the Odyssey launch platform and the Sea Launch Commander assembly and command ship have been received. The relocation of the floating spaceport from the base port to Long Beach (California, USA) to the Far East is planned for 2020.
In turn, readiness to accept the Sea Launch complex was announced at PJSC Slavic Ship Repair Plant (Primorsky Territory). The company emphasized that they are extremely interested in this project. Two huge vessels that need repairs after a long transition will occupy a third of the plant's capacities and provide the enterprise with work.
According to representatives of the S7 Group, the floating spaceport will stay at the Slavyansk Shipyard for at least a year. Then the site will be relocated to a permanent location, the search for which is already being undertaken by the company.
Recall that earlier launches from the Sea Launch platform were mainly carried out by Russia. As a carrier, Zenit-3SL middle-class missiles were used. In the future, it is planned to adapt the floating spaceport to the Soyuz-5 launch vehicle or its modifications.