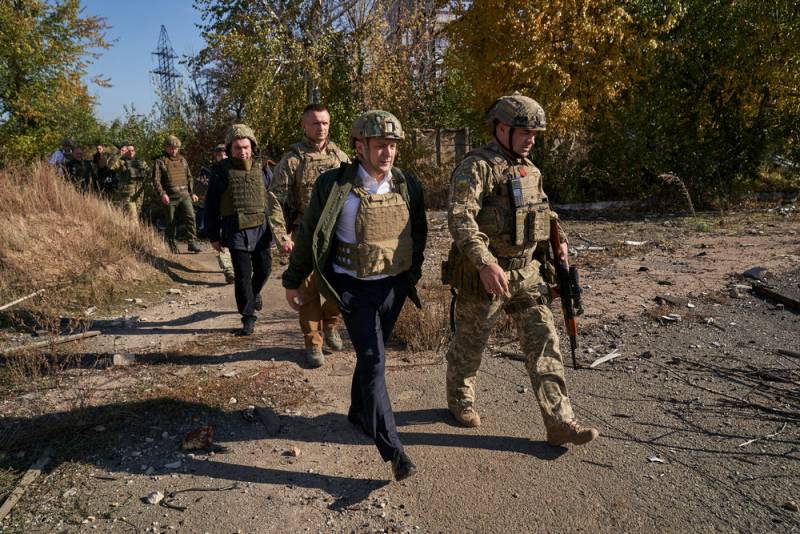 During a meeting with students affected by the Euromaidan, Ukrainian President Vladimir Zelensky spoke about what he would offer Putin during the meeting of the "Norman Four".
This, referring to the words of one of the participants in the meeting, reports the Ukrainian television channel Espreso.
According to the source, Zelensky said that his team developed the idea of ​​creating a "municipal guard" in the territory of Donetsk and Lugansk people's republics, which will include the National Guard of Ukraine, OSCE representatives and local militias.
The Ukrainian president noted that the only limitation for the militias would be that they would be recruited from among those who did not take part in the hostilities.
It is not known exactly what Zelensky said during the meeting, however, in the presentation of the Ukrainian television channel, this idea looks like complete nonsense. At least due to the fact that as representatives of Kiev, the Ukrainian leader offers the National Guard, which includes the Nazi battalion "Azov".
It is quite difficult to imagine a patrol in Donetsk, which will include members of the Ukrainian National Guard under the decoration of Nazi tattoos and symbols.
As a result, it seems that during the meeting Zelensky carried a deliberate nonsense, the purpose of which was only to cause the location of the audience, whose performances in 2014 were used as an excuse for a further armed coup.
In favor of this version, the source says that the Ukrainian president told students that it would be better to leave Paris without an agreement than to yield to Putin.