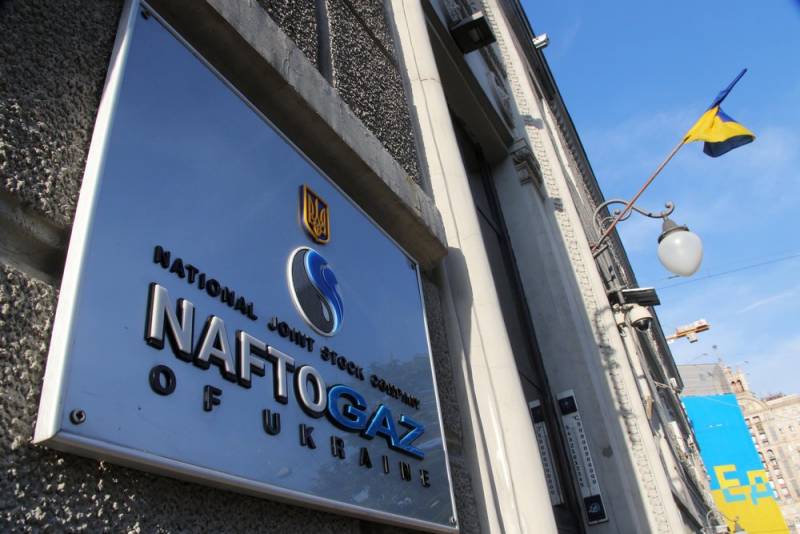 Despite the fact that less than a month is left until the end of the contract on the transit of Russian gas, the Ukrainian company Naftogaz continues to aggravate its already complicated relations with Gazprom.
During an interview with LIGA.net, the head of the Ukrainian company, Andrei Kobolev, said that Ukraine had not paid for the gas that was supplied by the Russian company in 2014-2015.
According to him, the amount of $ 2,1 billion went to repay compensation at the verdict of the Stockholm arbitration and amounted to 45% of the total amount.
According to estimates by the head of the Ukrainian company, today, taking into account interest, the amount of Gazprom's debt is about three billion dollars.
Kobolev claims that the assets of the Russian gas monopoly were seized in many jurisdictions, and therefore, in the event Gazprom refuses to pay, local courts will allow them to be sold.
It should be noted that financial market experts attribute the refusal of the Russian company to place Eurobonds precisely to the threat of their arrest at the request of Ukraine, as it happened earlier when Gazprom bonds issued in yen were arrested.
The company itself said that the issue of bonds was not officially announced, so in this case we can't talk about cancellation.
At the end of the interview, Kobolev suggested that the failure to sign a new transit contract would double the cost of gas in the European market.