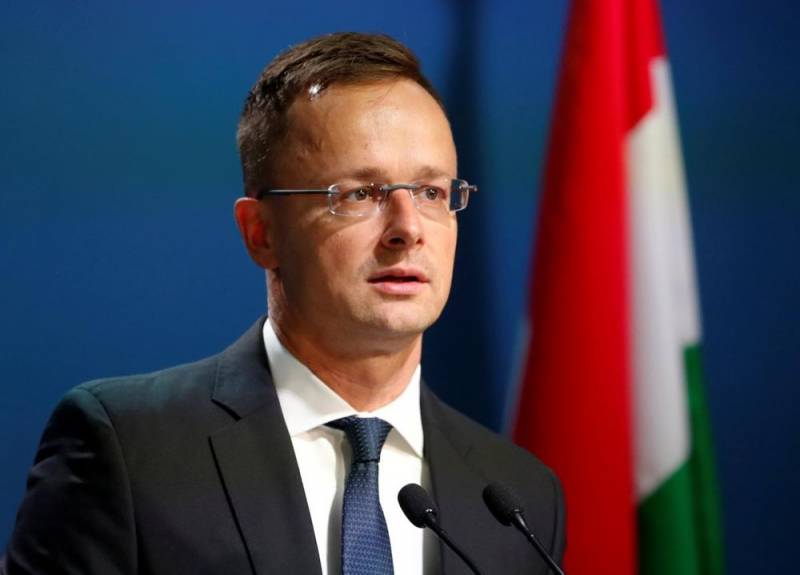 Recently it was reported as the chairman (speaker) of the State Duma of Russia Vyacheslav Volodin
predicted
Ukraine collapses due to the systematic violation by Kiev of fundamental human rights and freedoms of ethnic groups living on its territory. And now, the head of the Hungarian Foreign Ministry, Peter Siyyarto, says that Hungary will block Ukraine's entry into NATO.
The Hungarian Foreign Minister said that his country would block Ukraine's Euro-Atlantic aspirations until Kiev restored the right of the Hungarian minority to receive education in their native language. In addition, before that, Budapest called on Moscow to join forces and begin to jointly defend the rights of national minorities from the arbitrariness of Kiev.
It should be noted that Hungary strongly disagrees with the law on education adopted in Ukraine. Budapest demands the return of the rights to the Hungarians. In turn, Kiev accuses Budapest of trying to create a Hungarian enclave in Ukraine (in Transcarpathia). At the same time, Russia also does not experience enthusiasm for Ukrainian legislation resembling cave nationalism. After all, 37% of Ukrainian citizens consider Russian their native language.
It must be added that Budapest has consistently, over the past years, defended the rights of Transcarpathian Hungarians. Moreover, Hungary interferes not only with the Euro-Atlantic, but also with the European integration attempts of Kiev, in every possible way suppressing even talk of a possible membership of Ukraine in the European Union (EU).