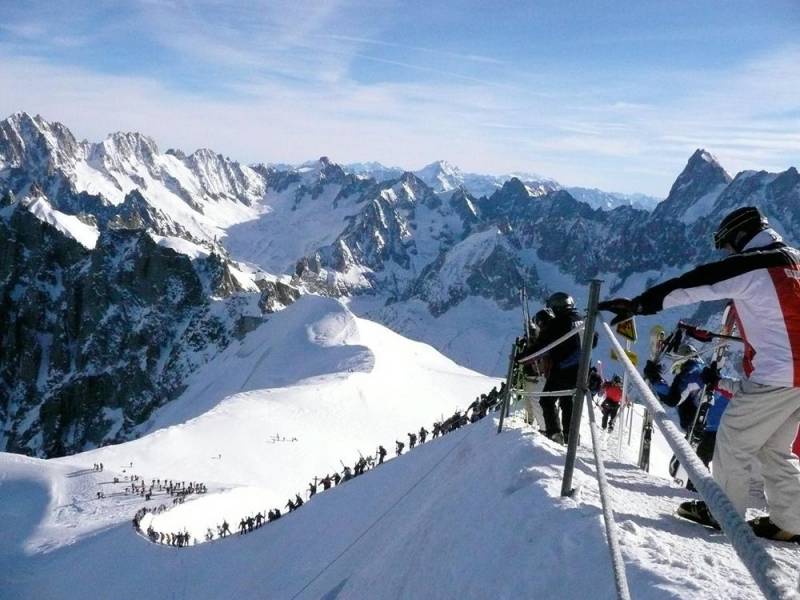 The French daily evening newspaper of left-liberal views Le Monde informed readers, citing unnamed intelligence services of the West, about the discovery of a "GRU spy base" in the Alps. Moreover, it is not difficult to guess whose special services "fed" the "sensation" to the French.
It should be noted that after the publication of the article, the inhabitants of Switzerland, Germany, Italy, Austria and the dwarf princedom of Liechtenstein breathed a sigh of relief. After all, it is about the French Alps.
The publication specified that 15 "Russian agents, GRU officers" stayed in the French Alps from 2014 to 2018 and could use this vast region as a "rear (support) base for covert operations in Europe." The "hunt" for "Russian spies" was attended by French, British, Swiss special services, along with colleagues from other countries, including the United States.
As a result, they managed to make a list of 15 people. Allegedly all of them are employees of the GRU unit, "specializing in killings." The very mentioned investigation was launched after the "Skripals poisoning" in Salisbury (UK) in March 2018.
The publication even published a list of "spies", explaining that nothing was known about the five faces before: "Alexander Kulagin", "Evgeny Larin", "Tumur Nurizov", "Naman Yusupov" and "Gennady Shvets". The names and surnames of ten other "spies" became known earlier. After the poisoning of the Skripals, Ruslan Boshirov, Alexander Petrov, Sergey Fedotov and Sergey Pavlov became known. And after the attempt on the Bulgarian businessman (the largest arms dealer) Yemelyan Gebrev in Bulgaria, Nikolai Konikhin, Ivan Lebedev, Danil Stepanov and Georgy Gorshkov were added to the list. At the same time, Vladimir Popov and Eduard Shirokov were associated with the coup attempt in Montenegro.
And Le Monde does not even bother that Moscow categorically denies any involvement in all of the above. Moreover, the publication claims that all of the 15 "spies" listed are seconded to military unit 29155 (161st GRU training center) in Moscow. According to the publication, all these "spies", in the indicated period of time, came to France from Great Britain, Russia, Spain or Switzerland. Someone once or twice, and someone more. They stayed in Upper Savoy, in the cities of Annemasse, Evian, Chamonix, as well as in more isolated settlements (the region borders on Italy and Switzerland). At the same time, it is emphasized that no traces of the work of these "spies" were found in France, as well as the contacts of this large group with other "GRU cells". Counterintelligence officers did not find any weapons caches or accomplices among the local population. But they know where the "spies" were resting, buying things, eating and skiing.