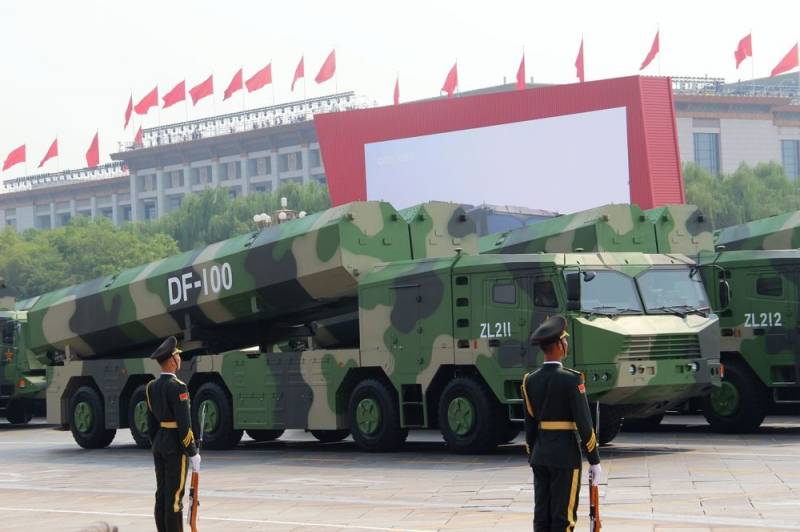 We recently reported how the largest German publication Bild ("Bild" - "picture, image") decided
to find out
the reason for the skepticism of the French leader Emmanuel Macron to the NATO bloc and to the "new world order" as a whole. Then Macron said that he does not see enemies in Moscow and Beijing and considers terrorism to be the main danger. And so, on December 3, 2019, the influential German daily newspaper Die Welt ("Welt" - "Peace"), the first issue of which was released on April 2, 1946 by the British occupation authorities, shared with readers concerns about the future of NATO, calling China not China , the new adversary of the "peace-loving" Alliance.
The material says that now in the NATO bloc there is no single point of view on the role of China. And while Washington considers Beijing its geopolitical enemy, Berlin and Paris do not share this point of view, as they are more concerned with commercial (trade) issues. At the same time, the author believes that Berlin and Paris underestimate the danger posed by Beijing, which is going to gain influence in Europe through serious investments.
It is specified that China is successfully working to spread its influence in the world. So soon, Beijing will be able to gain control over important sea lanes. The military power of the "Middle Kingdom" is growing, and the role of the United States, as a defender of Australia, South Korea and Japan, is being questioned. This could have dramatic consequences for the security and well-being of Europe.
The material emphasizes that Macron threatens NATO unity (internal threat). However, the 70-year-old Alliance has much to be proud of; it is full of vitality and ready for new challenges.
For clarity, it should be noted that since 1953 the newspaper has been owned by Axel Springer SE (Axel Springer-Ferlag), one of the largest European publishing and media concerns (over 150 types of newspapers and magazines in more than 32 countries). Moreover, the opinion of the editorial office often coincides with the opinion of London, and not Berlin. By the way, the concern is known for being criticized by Muslims for its open support for Israel. In addition, the concern is the only information company in Germany which refused to publish the election campaign of the Left Party in 2005.