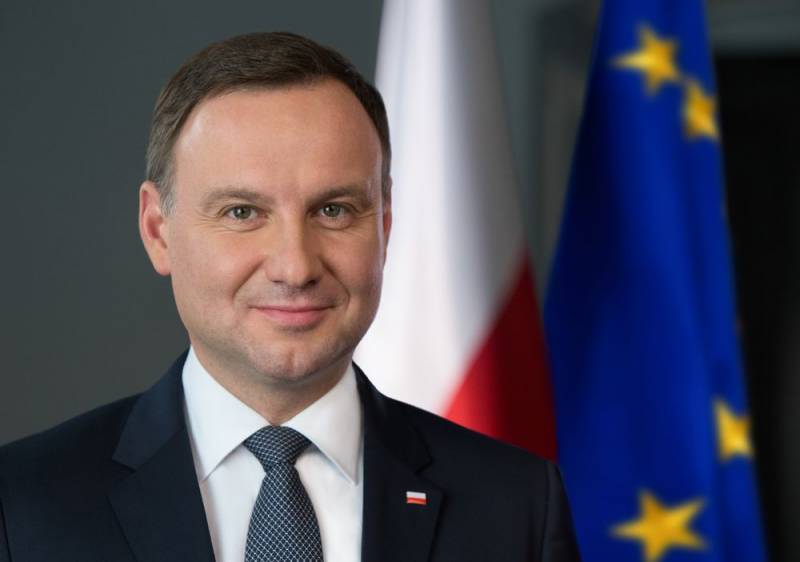 Recently we
Reported
as the French leader Emmanuel Macron told the world community that he considers terrorism as the enemy, and Russia is no longer the enemy. This statement caused a great resonance, because Macron voiced the opinion of the elite of continental Europe, which has already begun to get tired of rabid and senseless Russophobia. Therefore, it is not surprising that Polish President Andrzej Duda, right at a briefing following the results of the NATO summit (held in London), verbatim repeated the words of Macron, which caused even greater excitement in the ranks of the Russophobes.
There is no enemy. NATO no one is attacking now
- answered Duda to the question about the context in which Russia was discussed.
The enemy can be called terrorist organizations that allow themselves to attack citizens and soldiers
- added Duda.
The President of Poland said that Russia is a neighbor with whom, albeit a difficult relationship, it must be reckoned with. At the same time, he stressed that Poland considers many of Russia's actions unacceptable, Warsaw often does not agree with Moscow, but there is no hostility in this.
It must be recalled that right before that, a statement was made by the head (Secretary General) of NATO, Norwegian Jens Stoltenberg, who is known for his openly anti-Russian rhetoric and numerous threats against Moscow. So, the head of the Alliance told reporters that the bloc no longer sees a threat from Russia and does not feel aggressive.