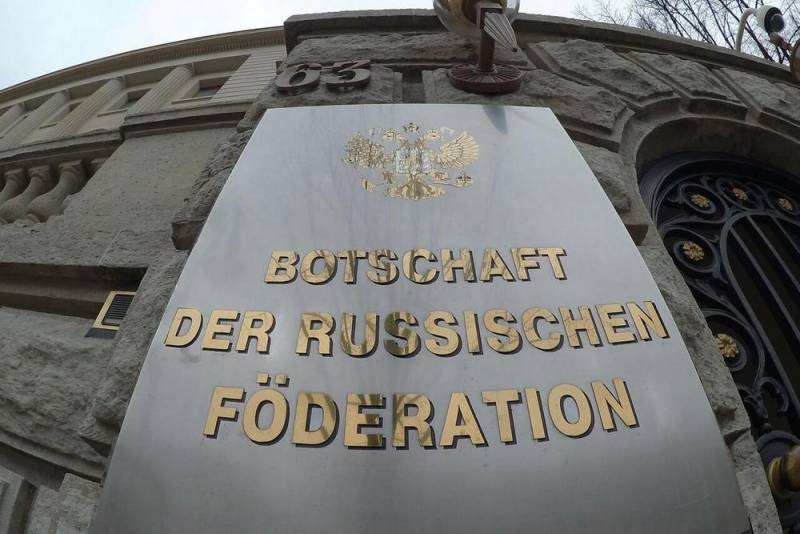 Two employees of the Russian embassy were declared persons whose stay is undesirable in Germany.
The German Foreign Ministry made the decision to expel two employees of the Russian embassy after the country's prosecutor's office announced that the case allegedly had sufficient factual evidence indicating that the government bodies of the Russian Federation or those of the autonomous Chechen Republic were part of the Russian Federation.
The German Foreign Ministry handed a note to Russian Ambassador Sergei Nechaev in which he called for cooperation with the prosecutor general's office to solve this crime.
The Russian Foreign Ministry reacted to unfriendly actions by Germany and said that Moscow would take mirror measures:
We consider the statements of the German side on the expulsion of two employees of the Russian embassy in Berlin as baseless and unfriendly.
If we talk about who benefited from the murder in Berlin of a Georgian citizen of Chechen origin Zelimkhan Khangoshvili, Russia will be the last in this list.
A field commander of Chechen fighters, a level below the average, which became known mainly only after his death, Khangoshvili would be interesting to Russia and the Chechen Republic, exceptionally alive in the dock.
Recall earlier we
wrote
that the American media are reporting the possible imposition of sanctions against Russia by Germany.