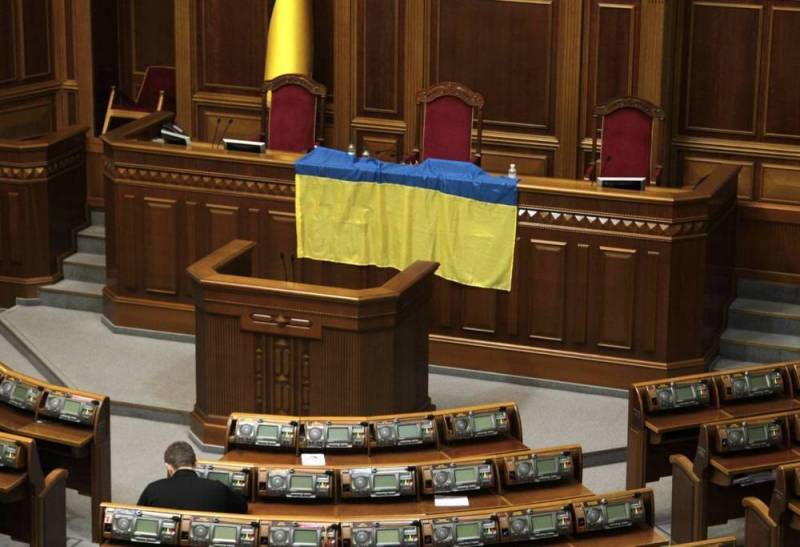 Hit in the Verkhovna Rada of Ukraine Vladimir Vyatrovich, who was the director of the Institute of National Memory, instantly reflected on the decisions taken by the Ukrainian parliament.
Otherwise, it is difficult to explain how the draft resolution was put to the vote, providing for the celebration of the 100th anniversary of the Warsaw Pact of 1920, which the Ukrainian parliament approved by a majority vote.
The Warsaw Pact was concluded in 1920 between the government of Poland and the UPR (Ukrainian People's Republic). According to this agreement, the UNR gave the Poles part of the territories inhabited by Ukrainians in exchange for recognition by Warsaw of its legitimacy.
Thus, the UPR recognized the entry of Galicia and Volhynia into Poland. Also, Poland took away the Lemkovschina, Nadzsanye and Kholmshchina populated mainly by Ukrainians.
On the Ukrainian side, the treaty was signed by Simon Petliura, nationalist and anti-Semite, who was subsequently shot dead in Paris by Samuel Schwarzburd for organizing Jewish pogroms in Ukraine, during which about 50 thousand Jews were killed.
It is noteworthy that for this crime Samuel Schwarzburd was fully acquitted by a French court.
Recall that the signing of this agreement did not help either the UPR, which disappeared in the same year of 1920, or Petliura, who fled abroad.