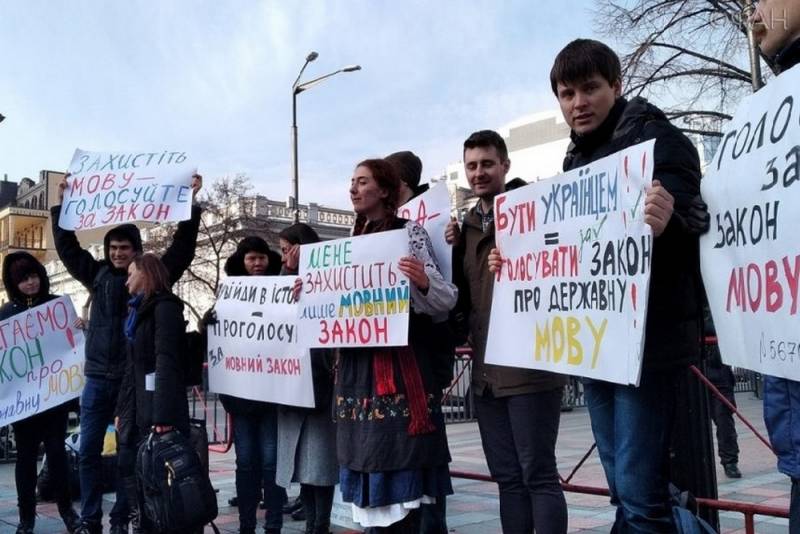 In Ukraine, they found a "convincing" explanation why, in the 28th year of independence, the level of education of its citizens "depresses, and even scares."
Lecturer at the Kiev School
economics
and the Edinburgh Business School, Ivan Kompan, on the pages of his blog in the New Time publication, claims that tsarist Russia and the USSR are to blame for the low level of education of Ukrainians. In his opinion, Ukrainians are "poor because they are bad".
The teacher is convinced that at first tsarist Russia "emasculated the intellectual potential of Ukrainians for centuries", then the Soviet government took up the baton on the stupidity of the Ukrainian population, "which lured the best minds and bright talents", and Kiev's power, which, according to Kompan, "continued the work, ended Lenin-Stalin. "
Actually, the fact that a teacher of the Kiev School of Economics and the Edinburgh Business School, who, no doubt, lays it in the minds of his students, carries such nonsense throughout the country, is an indicator of the level of current education in Ukraine.
The only thing that is difficult to argue with Kompan is its conclusion that "there are few of us (Ukrainians) and we are dumb" - the whole history of Ukraine, since 1991, is direct proof of this.
We are few and we, unfortunately, are dumb. I do not even mean natural abilities. No doubt, savvy, natural grip, the ability to weave multi-way intrigue for many at the proper level
- the expert says.
And while "intellectuals" like Kompan will teach at Ukrainian universities, the level of Ukrainian education will inevitably decline.