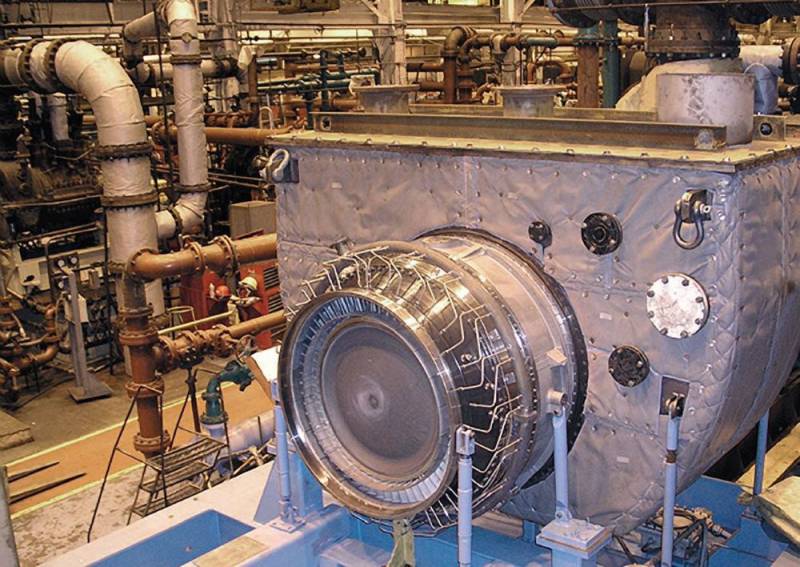 Recently we
Reported
as in Italy, at the request of the United States, the director of business development of the United Engine Corporation (UEC, part of the Rostec state corporation), Alexander Korshunov, was detained. Washington suspected him of "economic espionage" at one of the Italian engine plants owned by General Electric. And now, it became known that the Russians were arrested on charges of "financial fraud" in the United States: Oleg Nikitin and Anton Cheremukhin.
This was reported by the US Department of Justice. In a statement, the department said that the aforementioned charge was brought not only against two Russians, but also the Russian company KS Engineering (KSE), as well as two Italian citizens.
The Americans claim that the Russians allegedly tried through intermediaries to purchase a Vectra-17,3G gas turbine from a company in the United States for $ 40 million. The Americans suspect that the Russians wanted to use this turbine on a drilling platform in the Arctic.
For reasons of national security, the US Department of Commerce prohibits unlicensed shipments or transfers of Vectra to a Russian company for use for this purpose.
- emphasizes the US Department of Justice.
Now the Russians face imprisonment of up to 20 years. At the same time, the Russian company KSE belongs to Nikitin, one of those arrested. Americans suspect the company of conspiracy to launder money, financial fraud and attempt to circumvent trade restrictions.
I must add that we are most likely talking about the products of the Dresser Rand company, since it is she who produces the Vectra-40G power gas turbine. At the same time, Dresser Rand, located in Houston (Texas, USA), belongs to the German conglomerate Siemens, which in September 2014 acquired it "as part of a friendly takeover" for $ 7,6 billion (including debt).
By the way, then one of the bidders for the purchase of Dresser Rand was Sulzer (30,2% of which, at that time, belonged to Renova's businessman Viktor Vekselberg). Moreover, Renova at that time already had a 4,99% stake in Dresser Rand. But the Germans eventually got the asset.