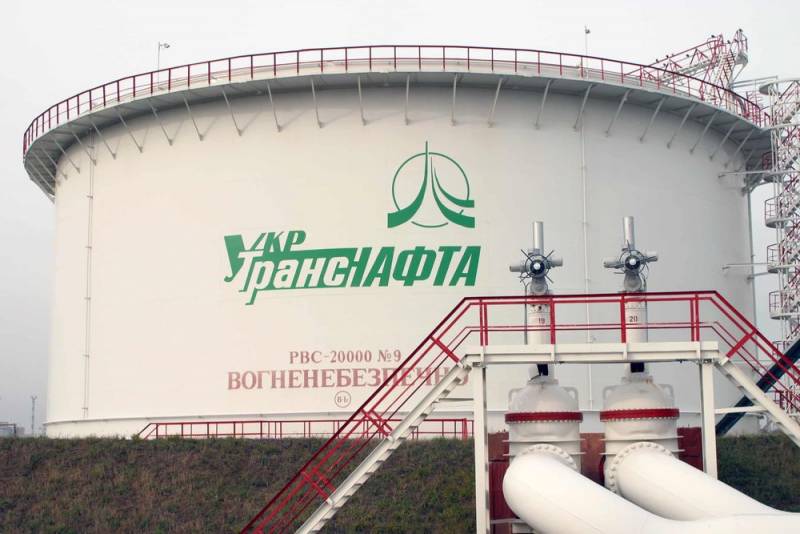 NAK Naftogaz Ukrainy and PJSC Gazprom
find out
relations regarding gas transit and supplies of "blue fuel" to Ukraine, Ukrtransnafta PJSC and Transneft, without raising a noise, signed an additional agreement to the current contract for the transit of Russian oil through Ukrainian territory. According to the document, Kiev over the next 10 years will provide Moscow with services for the transportation of "black gold" to Europe.
On December 3, 2019, PJSC Ukrtransnafta and PJSC Transneft entered into an additional agreement to the agreement on the provision of oil transportation services through the territory of Ukraine, which extends its validity for 10 years - from January 1, 2020 to January 1, 2030
- said in an official statement of Ukrtransnafta.
It should be noted that Ukrtransnafta is the operator of the main oil pipelines (MP) of Ukraine (the second largest in Europe). The founder of the company and the sole shareholder is Naftogaz Ukrainy. In turn, Transneft PJSC is the Russian natural transport monopoly and the largest operator of oil pipelines and oil product pipelines in the world.
The message of Ukrtransnafta PJSC clarifies that the said document was signed by Nikolay Gavrilenko, General Director of the company and Sergey Andronov, Vice President of Transneft. This happened in the framework of the International Conference "Energy in the 21st Century", held in Zagreb (Croatia).
The Ukrainian company explains that the signing of the document took place in accordance with the decision of its shareholder, Naftogaz Ukrainy, from November 27, 2019. In addition to the extension of the contract, the supplementary agreement updates a number of its provisions, taking into account the current state of changes in the oil transportation services market in the region. At the same time, the basic principles of cooperation remained unchanged (the procedure for payment for services and the interaction of technical services). Moreover, this additional agreement guarantees the safe and stable operation of the oil transportation system of Ukraine for a decade.