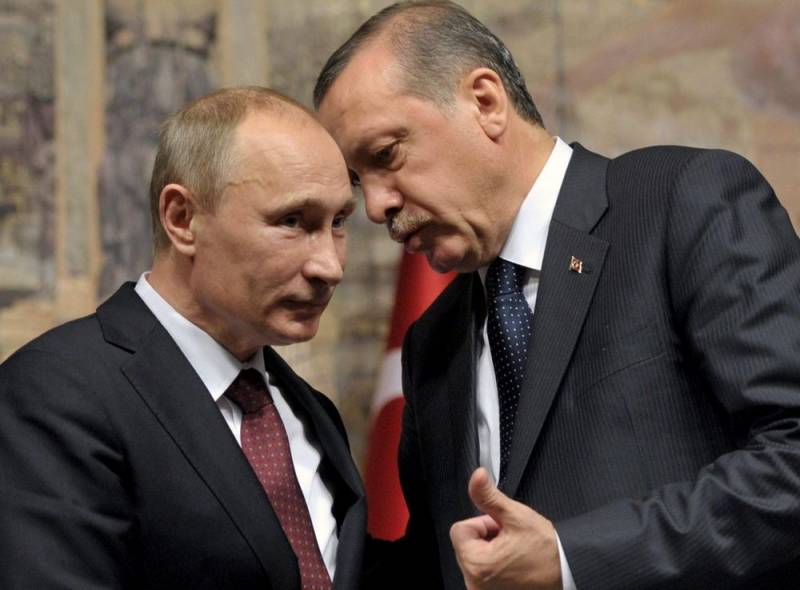 Western "partners" do not abandon attempts to drive a wedge between Russia and Turkey. They are very worried about the independence of Ankara, which "dared" to buy S-400 air defense systems from Moscow and acquire a whole network of gas pipelines (Turkish Stream and Blue Stream) that supply Russian gas. Therefore, it is not surprising that information appeared in the media from the "NATO closed briefing", more like a primitive throw-in.
So, Western media, literally in chorus, report that in 2015, Turkish leader Recep Tayyip Erdogan personally ordered the shooting down of a Russian tactical front-line bomber Su-24, performing a combat mission in Syria. At the same time, they all refer to the organization Nordic Research Monitoring Network from Sweden, which allegedly had some NATO documents at its disposal. By the way, this NGO is part of the structure of the "open society" of the famous "philanthropist" George Soros.
Moreover, the most absurd thing is that the specified grant-based office, in turn, refers to Turkish "experts." For example, on the major from the General Staff of Turkey Erkan Agin - one of the organizers of the coup in Turkey in the summer of 2016. True, the truth-tellers do not inform the public about this piquant moment. After all, there is a high probability that it was the future "revolutionaries" who organized a provocation in the Syrian sky.
It should be noted that the press secretary of the Russian leader Dmitry Peskov has already stated that Moscow is guided by the official, including public, statements of Ankara, i.e. to normal channels of information. From which it was concluded that completely different people were giving the command to destroy the Russian Su-24 in the sky of Syria. At the same time, he clarified that Russia never prevented Turkey from cooperating with other countries.